Corporate Overview
Enabling business to gear up
for tomorrow
QBSS is a tech-enabled outsourcing firm that's changing the way companies think about finance, accounting and technology services. With world-class teams, highly personal services, and an online portal, you Get More to Go On TM.
The trouble with most back-office outsourcing solutions is that they leave too many missing pieces – in customer experience, work delivered, business reporting, and more. With smarter systems and over 1,100 specialists in multiple fields, such as finance and IT support, QBSS enables clients to see further, scale smarter, and stand stronger. And that's why we consistently achieve over 96% customer satisfaction ratings. Today's leaders are racing against time to perform and build not just reliable and scalable businesses, but solid infrastructure to support it as well. Our domain expertise, specialization and tools have improved business insights to enable clients from simply finding solutions to actively shaping them; from being pushed to act to proactively owning the action and outcome.
We utilize best practices to streamline labor-intensive processes by standardizing, optimizing, and automating the business for improved insights. We enable business leaders to simplify business complexities through timely action, speedy execution, and responsiveness.
What we have achieved
Late 1990s
BPO Arm of
Served 2,000+ SMB clients
2008
Carved out and become its own spearate entity
New services added: + IT support and Payroll
2019
Acquired by Trivest Partners, VSS and CHM Ventures
2020
Implemented the "Get More to Go On" tagline and approach across the organization
Renewed our ISO27001 certification and obtained HIPAA certification
Achieved Microsoft Gold Partner status and also Cisco Solution Partner recognition
2021
1,100+ employees
IAOP Global Outsourcing 100 List "Rising Star" recognition
Our Certifications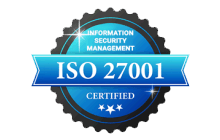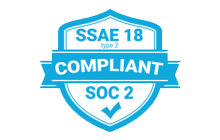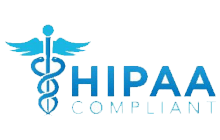 Our delivery locations

1850 Parkway Place,Suite 1100
Marietta, GA 30067

Oak Brook
Illinois, USA

St. Paul
Minnesota, USA

Gurugram
Delhi, India

Thane
Maharashtra, India
QBSS offers a global network of experienced teams, competencies, and assets. We impact businesses with meaningful decision-making capabilities and support by providing solutions that are simpler, faster, safer, and more cost-effective.