HR Advisory
Astute and Actionable Insights
It's no secret that the workforce has undergone a dramatic transformation in recent years.
In a landscape where attracting, developing, and retaining top talent is more challenging than ever, ensuring compliance and meeting the needs of your employees and your organization requires a "best-fit" HR strategy that aligns with your vision, your mission, and your culture, now and in the future.
As a leading provider of technology-enabled and cloud-based outsourced business support, Quattro's HR Advisory services can provide the actionable insights your organization needs to streamline its HR processes, identify and prioritize areas for improvement, and support sustainable growth.
Want to learn more? Connect with Quatrro today!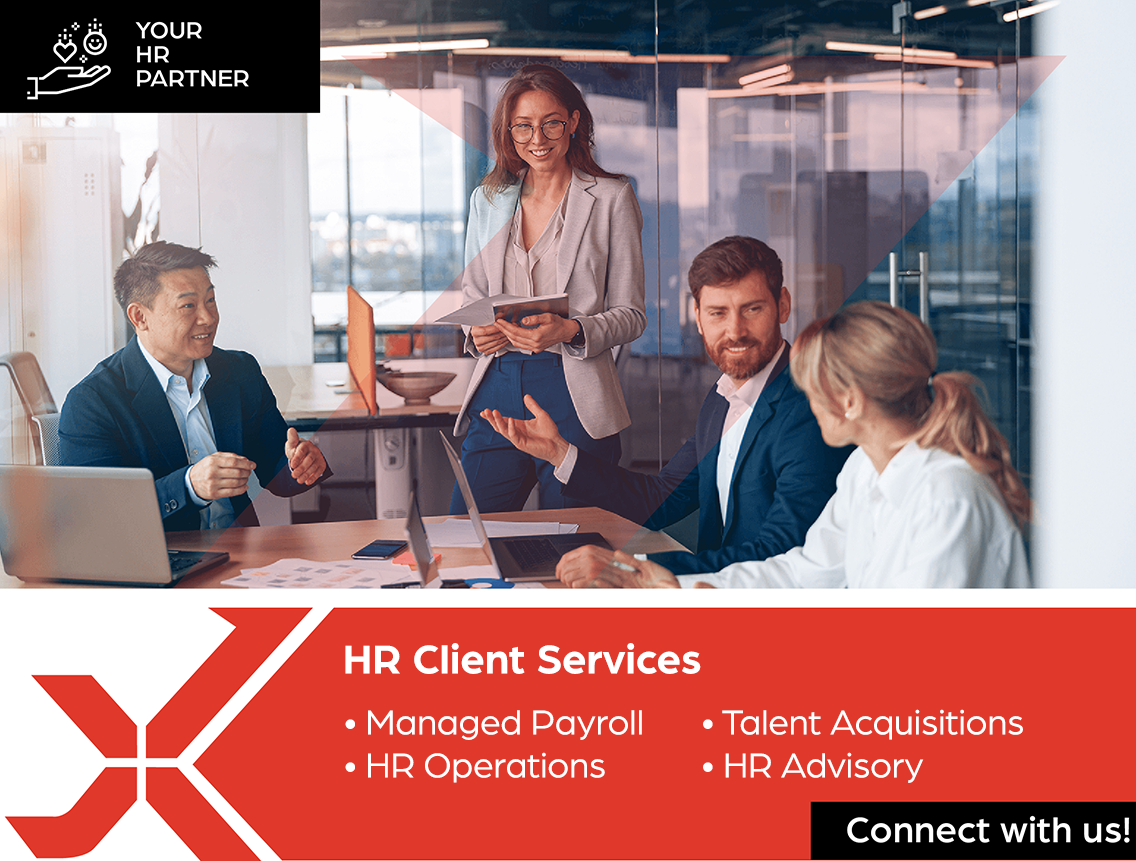 Become an "Employer of Choice"
Having an HR function and processes in place is no longer enough. With organizations competing for talent like never before, your HR efforts need to foster a positive work environment and contribute to a productive and gratifying culture that will have employees excited to come to work.
Quatrro empowers you to reimagine your HR function with actionable insights, practical recommendations, and tailored, impactful solutions that drive cost efficiencies while making the most of your most valuable assets – your people. From employee management and talent acquisition to managed payroll services and benefits administration, our HR Advisory services are optimized to ensure you're well-positioned to leverage industry best practices to improve employee services and practices while reducing the time and resources spent on transactional and administrative HR tasks.
Whether you're looking to establish a formal HR function or need guidance in refining your existing processes, Quattro will put our 25+ years of experience to work for you, transforming your organization into an "employer of choice."
Quattro HR Advisory : What We Do
Quattro offers a wide range of HR Advisory services, all customizable to meet the unique needs of organizations across every industry we serve:
Ensure compliance with best practices in HR Administration

Review procedures for industry best practices and efficient operations

Supervise essential HR functions and guide management on HR administration

Provide strategic HR methods in relation to organization objectives

Provide tools and recommendations to enhance organizational culture

Share strategic guidance on staff engagement, development, and performance management

Support the creation of compensation philosophy and total rewards package

Design benefits packages that align with employee expectations and organizational mission.
What You Can Expect from Quattro
Today's workforce has very different needs and demands than most employers have ever encountered. By taking the time to understand every aspect of your organization and its needs, our expert team will be well-positioned to help you build and implement an effective, scalable HR function that will support your operations and put you on a path toward achieving your objectives.
You can expect a client-first approach in everything we do.
Think of Quatrro as an extension of your team, focused on filling existing gaps, mitigating risk, and ensuring compliance with industry standards while promoting strategic planning that will allow your organization to unleash the true power of its workforce.
Connect with Quatrro Today
Quatrro provides robust support and best-in-class guidance, allowing our clients to derive greater value from their HR functions and processes. Our approach to HR Advisory services is designed to help your organization Get More To Go On through:
Effective management of human capital

Implementation of HR technology for efficiencies

Ensuring correct administration of employee benefits

Flexible, customized solutions and not a one-size-fits-all model
If you're ready to reimagine HR and become an "employer of choice," reach out today to learn how Quatrro can help.