Blog Details
From Accessibility to Compliance: The Comprehensive Benefits of Cloud-Based Accounting

May 17, 2023


Automation, Cloud-Based Accounting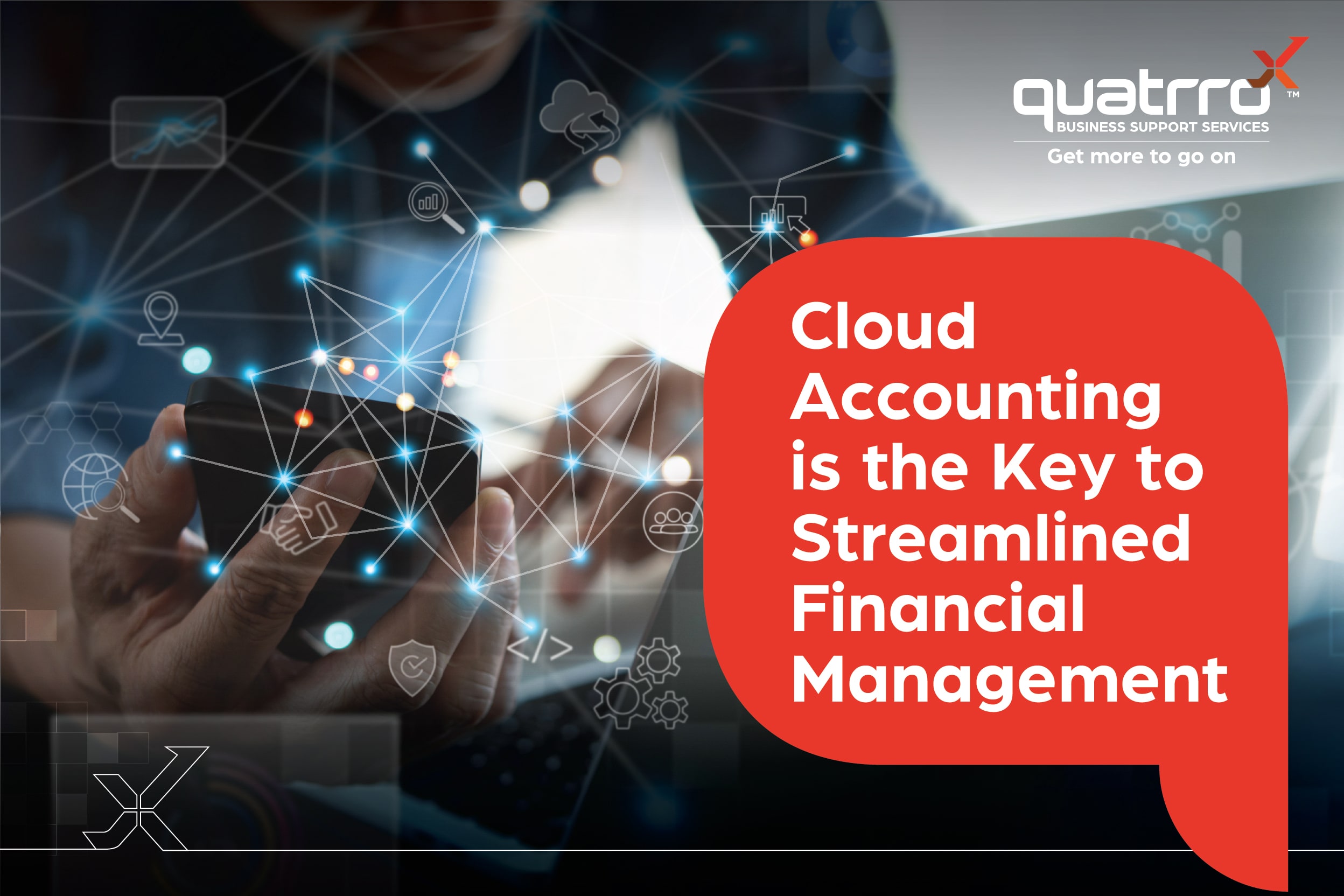 Accounting is the backbone of any organization, providing insights into financial health and overall growth. Traditional accounting, comprised of desktop-based platforms and file-saving practices, were once the only choice, necessitating many hours of manual data entry and the use of costly licenses for accounting software. However, with the advent of cloud technology; the accounting world has seen a significant revolution, allowing businesses to manage their finances in a new and improved manner.
Let's take a closer look at the benefits of cloud-based accounting platforms and practices and why it's a game-changer for businesses today.
Cost Savings: Direct Savings for Your Bottom Line
Cloud-based accounting platforms and practices offer huge cost savings and can be a game changer for many organizations. In contrast to old traditional accounting software which may be pricey due to costly licenses and maintenance, as well as hardware requirements, cloud-based accounting is frequently subscription-based, making it more affordable and accessible to businesses of all sizes. Furthermore, cloud-based accounting eliminates the requirement for physical storage space for financial information, lowering maintenance costs, and freeing-up valuable office space. Overall, cloud-based accounting practices have the potential to save organizations a lot on cost which can help improve their bottom line.
Accessibility: Access Your Financial data anywhere, Anytime
Cloud-based accounting practices provide the advantage of accessibility, enabling users to access their financial data from any device with an internet connection, regardless of their physical location. Unlike old traditional accounting systems, which are often limited to desktop-based software, cloud accounting platforms enable business owners and accountants to manage their accounting transactions and reporting remotely, providing flexibility and convenience. With cloud-based accounting, users can stay connected to their financial data whether they're on the move, working remotely, or just away from their office.
Scalability: Grow Your Business with Ease
Finding accounting software that can keep up with the changing needs of a business is often a struggle. Traditional desktop-based accounting software may have limitations that can actually hinder growth, but cloud accounting software offers functionality and scalability that can better accommodate a growing business. Businesses can easily add or remove capabilities as the organization grows. Adaptability is especially important for rapidly growing businesses, allowing them to adjust to changing needs without interruptions to the business or their growth.
Security: Keeping Your Data Safe and Secure
Maintaining the security of financial data is crucial for businesses and cloud-based accounting platforms provide various security advantages over traditional accounting systems. Traditional accounting software generally stores financial data on physical servers, making it vulnerable to theft or hardware failure. Cloud accounting platforms, on the other hand, keep data on secure servers, reducing the risk of data loss due to hardware failure or malicious activity. Furthermore, cloud-based accounting software frequently incorporates advanced security features such as encryption and two-factor authentication, which helps to prevent unauthorized access to financial data.
Automation: Boosting Efficiency and Reducing Errors
Cloud-based accounting software generally includes, or can easily be linked to, automated functions such as invoice scanning and bank feeds, which can save time and eliminate errors caused by manual data entry. This improves the efficiency of the accounting processes, as well as the accuracy of the
financial reporting
, resulting in more agile and informed decision-making for business leaders. Furthermore , automation frees up crucial time for internal resources, enabling them to focus on business growth, strategic initiatives, and innovation rather than being weighed down by daily manual accounting tasks.
Agility: Real-Time Access to Financial Data
One of the primary advantages of cloud-based accounting platforms is real-time access to financial data. Businesses can use this tool to make quick, well-informed decisions based on the most up-to-date information available, rather than wasting valuable time i on manual accounting processes to get the needed data. This increased efficiency allows business leaders to focus on growing their core business while remaining confident that they have a clear and accurate picture of their financial situation at all times.
Staying Compliant: Meet Regulatory Requirements with Ease
Meeting regulatory requirements can be challenging for businesses, especially small businesses that have limited resources (and possibly limited experience). Cloud-based accounting software, on the other hand, generally includes compliance-friendly features such as automatic tax computations and filing which are often updated on a regular basis by the platform provider. These features can save businesses time and money while also ensuring that they remain in compliance with regulatory updates. By using compliance-friendly cloud accounting software, businesses can avoid costly errors and concentrate on optimizing their operations.
To summarize , cloud-based accounting platforms and processes have transformed the way businesses manage their accounting and financial reporting, providing them with cost savings, accessibility, scalability, security, automation, efficiency, and compliance-friendly features that traditional accounting tools and methods cannot match. One other thing to consider is that accounting work can be outsourced to a cloud-based service provider that specializes in executing accounting and financial reporting in a cloud-based environment. Working with such an outsourced service provider can give additional benefits such as industry expertise and best practices, peace of mind, flexible pricing structures, and real-time financial data and reporting. This leaves the businesses to be able to focus on their core competency and achieve long-term success by embracing the cloud and all the value it can bring to the business.