Hospitality
Access World Class, Customized Solutions to Enhance Customer Services
Accounting and Financial Services for the Hospitality Industry
In the ultra-competitive hospitality industry, the ability to consistently exceed your customer's expectations is critical to success.

At Quatrro, we get it! We're in the business of exceeding expectations too!

By expertly leveraging our formidable combination of processes, analytics and technologies, all backed by our proven experience, we'll ensure you're well-positioned to address the unique needs of the hospitality industry, meet constantly-evolving customer demands, and overcome each and every obstacle standing in the way of your growth.
Schedule a
Free Consultation
Quatrro Gives Our Hospitality Industry Clients More to Go On.
By continuously monitoring the pulse of your business and providing seamless access to quality data and real-time information anytime and from anywhere, Quatrro gives you more to go on. Our cost-effective, flexible services allow you to streamline your finance and accounting processes, optimize your human capital management, safeguard your IT environment, increase your operational flexibility, and achieve tangible improvements in customer satisfaction, empowering you and your team to:
Leverage accounting best practices and highly trained accounting professionals with deep domain expertise
Strengthen and standardize financial controls and adherence
Increase financial transparency through enhanced reporting and access
Improve accounts payable, accounts receivable, forecasting and cash flow management processes
Upgrade technology platforms and tools without making costly investments up-front or in ongoing maintenance and support fees
Experience up to 50% reduction in overhead costs
By shouldering responsibility for all of your back-office support, Quatrro augments your capacity to focus on core functions that generate revenue for your hospitality business, no matter how challenging the economic landscape.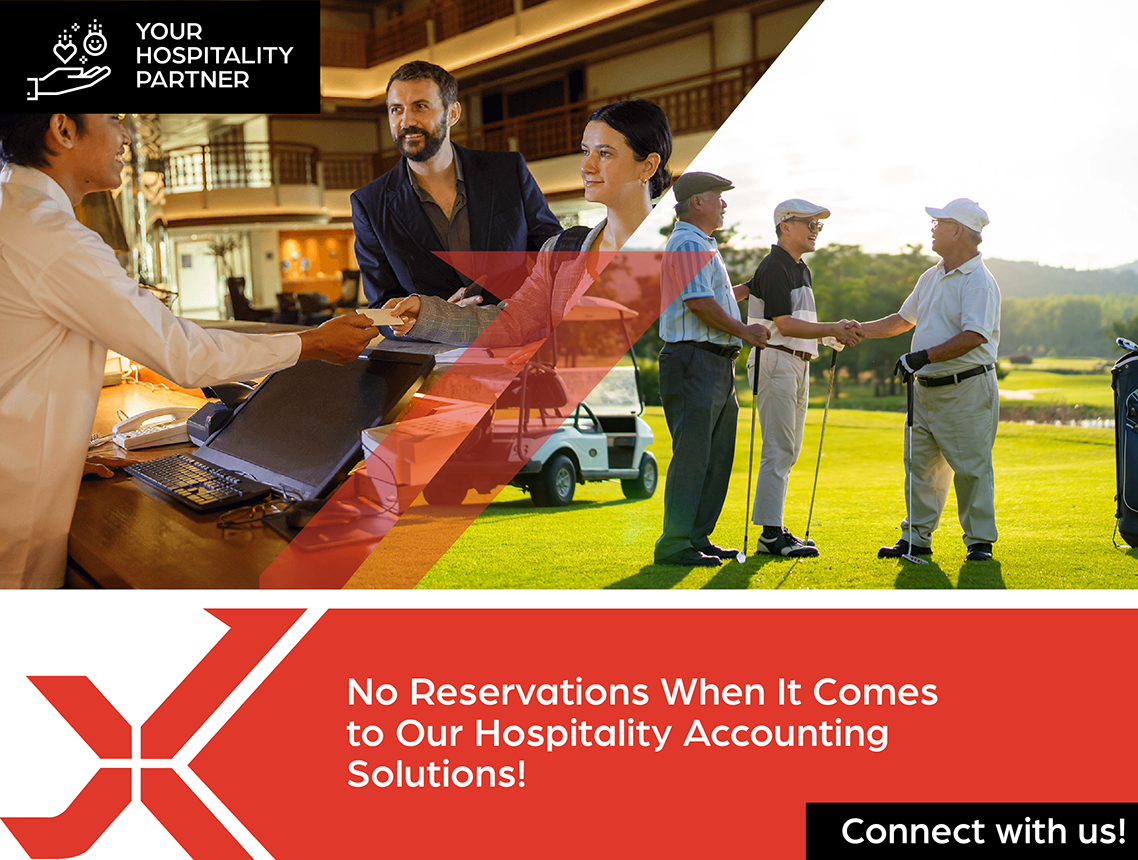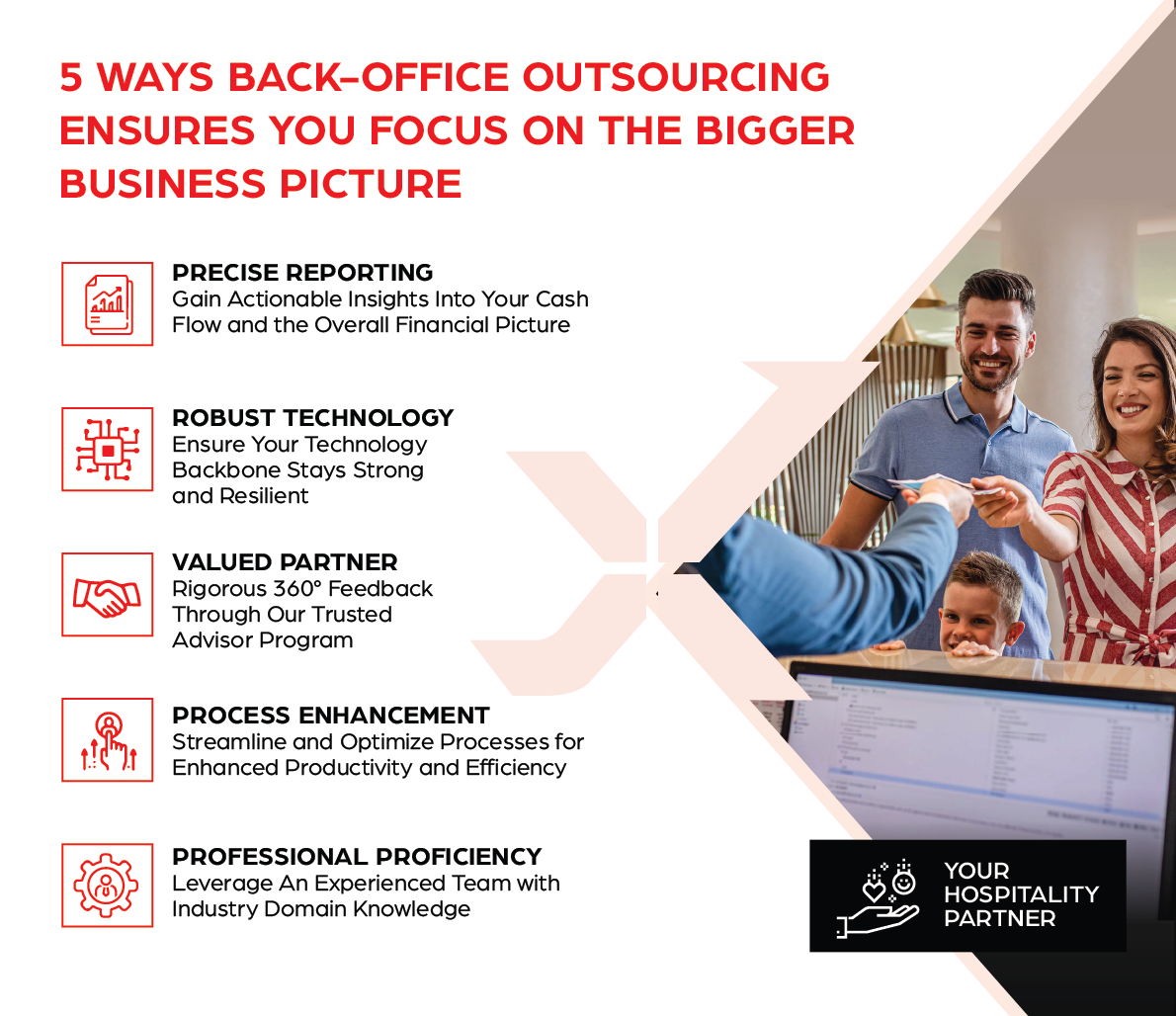 Our Finance and Accounting Offerings for the Hospitality Industry
Quatrro serves a wide range of hospitality clients driven by deep knowledge, domain expertise and hands-on experience. All of our end-to-end outsourced finance and accounting services have been optimized to provide our clients with enhanced financial insights and facilitate more agile and nimble decision-making.
Record-to-Report : We'll ensure on-time delivery of accurate financial statements, streamline your bookkeeping services and payroll processes, and strengthen compliance with GAAP accounting norms.
Procure-to-Pay : By allowing you and your team to better manage cash flows and bring efficiencies to the overall accounts payable process, you'll be better situated to control costs, manage supply chains, and strengthen relationships with vendors.
Order-to-Cash : Our end-to-end solution provides a holistic view of the accounts receivable process, enhancing both your accounting workflows and financial reports.
Financial Model Development : Quatrro's Financial Model tool assesses performance and projected outcomes, ensuring accurate financial statements that genuinely reflect your company's future finances and operations.
CFO Advisory : Our CFO Advisory service makes it easy for your business to ensure compliance with hospitality industry best practices while promoting strategic planning to optimize revenue and value.
Policies and Procedures Evaluation : By understanding your current policies and procedures, we'll provide the information and data needed to deploy a more effective model and improve efficiency for both your business and your employees.
Quatrro provides value beyond process efficiencies, cost control, and deep domain expertise with technology-enabled advanced solutions and client-centric flexibility. This value proposition is driven by cost savings and efficiency gains, allowing you to focus core resources and personnel on the strategic initiatives that will allow your hospitality business to truly thrive.
Connect With Quatrro Today
In today's hyper-competitive hospitality marketplace, Quatrro can give your business more to go on, ensuring you and your team are well-equipped to:
See Further: Because you can't make real-time decisions without real-time data.
Scale Smarter: If the back office can't keep up, the front office won't either.
Stand Stronger: You make the best decisions while standing on a solid foundation.
You'll reap the tangible benefits of improved business insights and finally move beyond simply reacting and identifying solutions to actively shaping them yourself. You'll be proactive and prepared to own both the action and the outcome. Most importantly, you and your team will be freed to focus on what you do best – providing value and unparalleled service to the customers who hold the keys to your growth. If you're ready to transform your back-office operations and steer your hospitality business toward sustainable and profitable growth, contact Quatrro today to learn how our end-to-end back office solutions can help your company get more to go on.
3,500+
FINANCIALS DELIVERED EACH MONTH
1 million+
BANK TRANSACTIONS RECONCILED EACH MONTH
1.6 million+
AP INVOICES PROCESSED EACH YEAR
OUR SOLUTIONS
For the Hospitality Industry
QBSS's deep domain expertise and best practices allows us to understand industry-specific nuances and deliver collaborative solutions to enrich customer experience while reducing costs.
Clients in the Hospitality Sector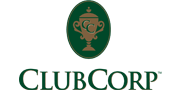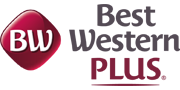 " It's very important to us to engage partners and service providers we can trust to understand our business and develop solutions aligned with our goals. As a large franchised system, we communicate the availability of attractive service providers to all franchisees. QBSS has dedicated the time and resources necessary to understand our needs and the issues specific to our franchisee system. They have been proactive in finding and recommending solutions, and in providing the resources necessary to serve our needs.
FRANCHISED FAST-FOOD RESTAURANT SANDWICH BRAND
" QBSS came to our attention, based on several of our franchisees recommendations. They have dedicated the times and resources necessary to understand our needs and issues specific to our franchisee system. Most providers do not commit the resources to do this. They are very proactive in finding and recommending solutions and in providing the resources necessary to service our needs.
NATIONAL FOODSERVICE CO-OP
Latest Insights
Hospitality Industry