Hospitality
Access World Class, Customized Solutions to Enhance Customer Services
Exceeding customer experience expectations is something we, at QBSS, understand. We utilize our spectrum of processes, analytics and technologies, backed by our proven experience, to help you aptly address and meet evolving customer demands and industry needs. We empower you to streamline your finance and accounting processes, optimize your human capital management, increase your operational flexibility, and improve customer satisfaction with our cost-effective plug-and-play technology services.
By partnering with QBSS to resolve your unique operational challenges and fine-tune your business performance, we empower you to:
Leverage accounting best practices and highly trained accounting professionals with deep domain expertise
Strengthen and standardize financial controls and adherence
Increase financial transparency through enhanced reporting and access
Improve accounts payable, accounts receivable, forecasting and cash flow management processes
Upgrade technology platforms and tools without making costly investments in up-front and on-going maintenance and support fees
Experience up to 40% reduction in overhead costs
We give you more to go on. Augmenting your capacity to focus on core functions that generate revenue amidst challenging economic landscapes by taking on the responsibility of managing all of your back-office support.
3,500+
Financials Delivered
Each Month
1 million+
Bank Transactions Reconciled
Each Month
1.6 million+
AP Invoices Processed
Each Year
our solutions
For the Hospitality Industry
QBSS's deep domain expertise and best practices allows us to understand industry-specific nuances and deliver collaborative solutions to enrich customer experience while reducing costs.
Clients in the Hospitality Sector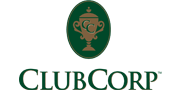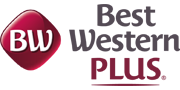 Latest Insights
Hospitality Industry