CFO Advisory
Promoting Financial Value Creation and Optimization
It's no secret that the role of Chief Financial Officer (CFO) has evolved well beyond traditional accounting and reporting functions.
In a digital era of big data and predictive analytics, today's CFOs must also leverage new and advancing technologies to drive change, refine processes, and improve strategic decision-making within their organizations.
But how can you ensure your CFO has the resources to give potentially transformative initiatives the time and attention they deserve without compromising the effectiveness and efficiency of your finance operations?
You can start by partnering with Quatrro.
As a leading provider of technology-enabled and cloud-based outsourced business support, our CFO Advisory services can ensure your finance leaders are well-positioned to support your organization's strategic-growth objectives, as well as its conventional accounting and reporting activities.
Want to Learn More? Connect with Quatrro today!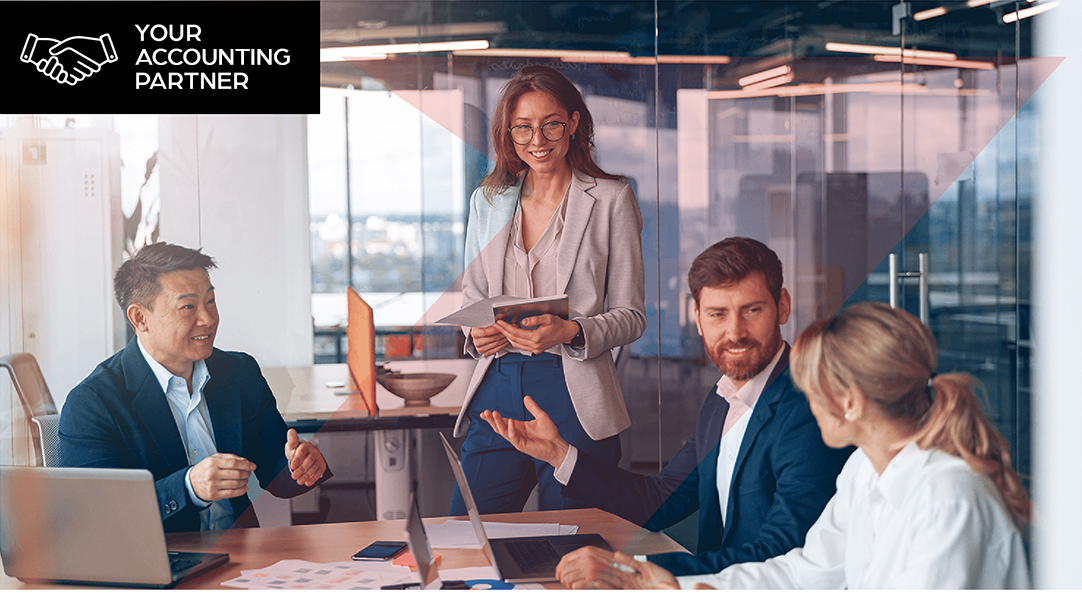 Reimagine the Role of CFO
Quatrro empowers organizations to reimagine the CFO role.

Our CFO Advisory services enable a transition from a merely "keeping the house in order" CFO function to one capable of creating value, with a keen focus on revenue optimization while reducing the risk of disruptions. With Quatrro as a partner, your organization's finance leadership will be better equipped to ensure accounting and reporting functions are operating seamlessly and in alignment with its overall mission and vision, both now and in the future.

Whether you already have a CFO in place or the position is currently vacant, our CFO Advisory services team will serve as checks and balances, strengthening the security and direction of your finance operations as part of an overall plan for growth.
Quattro CFO Advisory Services: What We Do?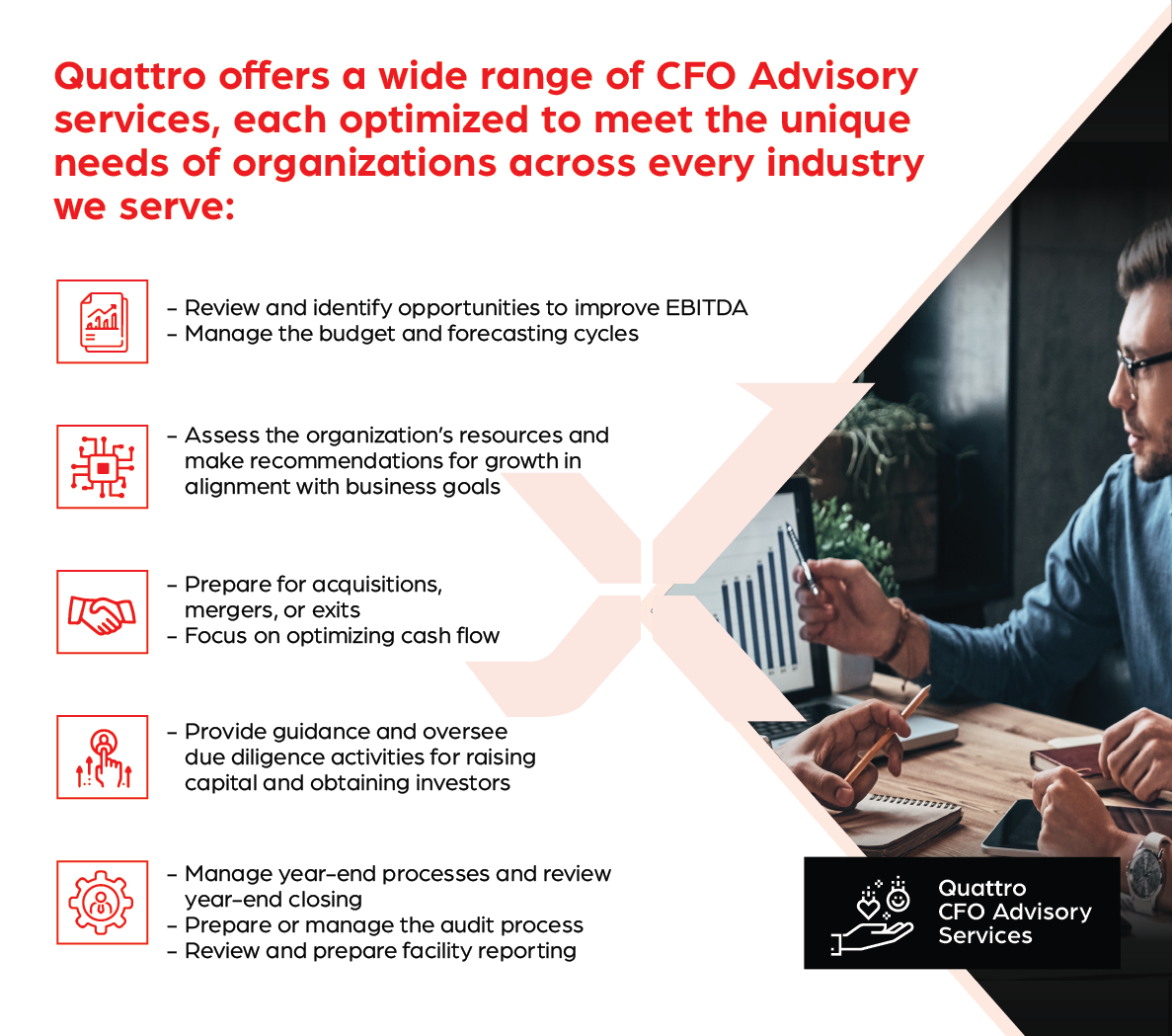 What You Can Expect from Quatrro
Quattro strives for a client-first approach in everything we do.
By taking the time to understand all aspects of your organization, your finance team, and its accounting and reporting function, we'll be well-positioned to build a successful partnership capable of growing over time. Once we have an accurate picture of the efficiency and interoperability of your finance operations, we'll collaborate with leadership to develop a strategic vision and deploy pragmatic solutions to achieve your objectives.
Think of Quatrro as an extension of your team that focuses on strategic prioritization, security, and accurate financial statements to ensure compliance with industry best practices while promoting strategic planning to optimize revenue and drive growth.
Connect with Quatrro Today.
Quatrro provides robust support and best-in-class guidance that allows finance leaders to ensure compliance while improving performance. Our approach to CFO Advisory will help your organizations Get More To Go On:
Experienced oversight of accounting staff and current bookkeeping practices.

Best-practice deployment and ongoing maintenance of technically updated procedures to simplify and streamline processes.

Reduction of operational costs.

Reduced time spent on preparing financial and management reports to allow more focus on strategic planning and execution.

Creation of efficiencies in the overall financial process.




If you're ready to reimagine the role of CFO, reach out today to learn how Quatrro can help.