Restaurant/Retail Accounting
Steer Your Business Towards Sustained, Profitable
Growth While Keeping Customers Satisfied and Loyal
Accounting Services for Restaurant & Retail
Today's restaurant and retail establishments are forced to navigate increasingly challenging terrain.

Whether you're racing to keep up with rising interest rates, inflationary pressures, supply-chain disruptions, a shrinking talent pool, or ever-evolving consumer demands, identifying ways to become more productive, efficient, and profitable has never been so essential.

As the preferred partner to numerous leading restaurant and retail chains, Quatrro not only understands the difficult terrain you're forced to navigate -- we also know precisely what it takes to overcome the obstacles that stand in your way.

Against this backdrop, we don't simply record and total numbers; we analyze and interpret, looking for actionable insights that will drive the meaningful and continuous improvements your business needs to succeed and thrive.
Schedule a
Free Consultation
Quatrro Gives Restaurant and Retail Industry Clients More to Go On.
In today's ultra-competitive marketplace, Quatrro can help you get results. Quatrro gives you more to go on, ensuring you and your team are well equipped to:
See Further: Because you can't make real-time decisions without up-to-date data.
Scale Smarter: If the back office can't keep up, the front office won't either.
Stand Stronger: You make the best decisions while standing on a solid foundation.
We strive to provide value beyond process efficiencies, cost control, and domain expertise with technology-enabled advanced solutions and client-centric flexibility. This value proposition is driven by cost savings and efficiency gains, allowing you to focus core resources and personnel on the strategic initiatives that will grow your business.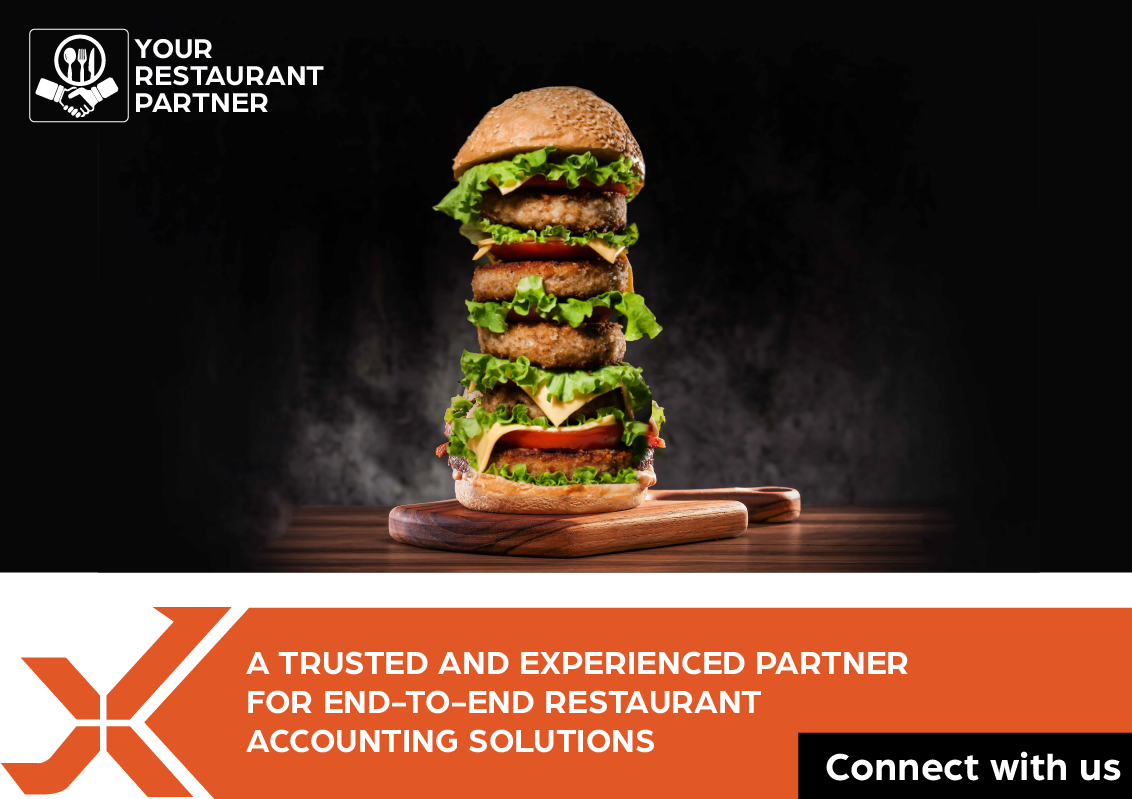 Retail and Restaurant Industry Experience: Our extensive industry expertise allows Quatrro to provide customized accounting solutions that address the unique challenges and opportunities facing businesses in the restaurant and retail sector.
Accurate Financial Reporting: By standardizing, optimizing, and automating your financial and accounting processes, Quatrro can seamlessly record and reconcile every transaction, including sales, expenses, inventory, and payroll, ensuring all financial reports are up-to-date, accurate, timely and accessible.
Ensure Tax Compliance: By implementing custom solutions to help you navigate increasingly complex federal, state, and local rules, we can ensure your business meets all applicable tax obligations while minimizing your overall tax liability.
Improved Cash Flow Management: With margins tighter than ever, sound cash flow management is essential to the success of any retail establishment or restaurant. Our customized solutions will allow you to better monitor your cash flow, identify potential issues, and develop strategies to improve your financial performance.
Drive Cost-Savings: Quattro frees you from the chore of hiring and training in-house finance and accounting staff, and frees your store managers from having to waste valuable time on these back-office tasks, all while giving you access to a highly qualified team capable of providing the valuable guidance and insights that will allow your business to thrive.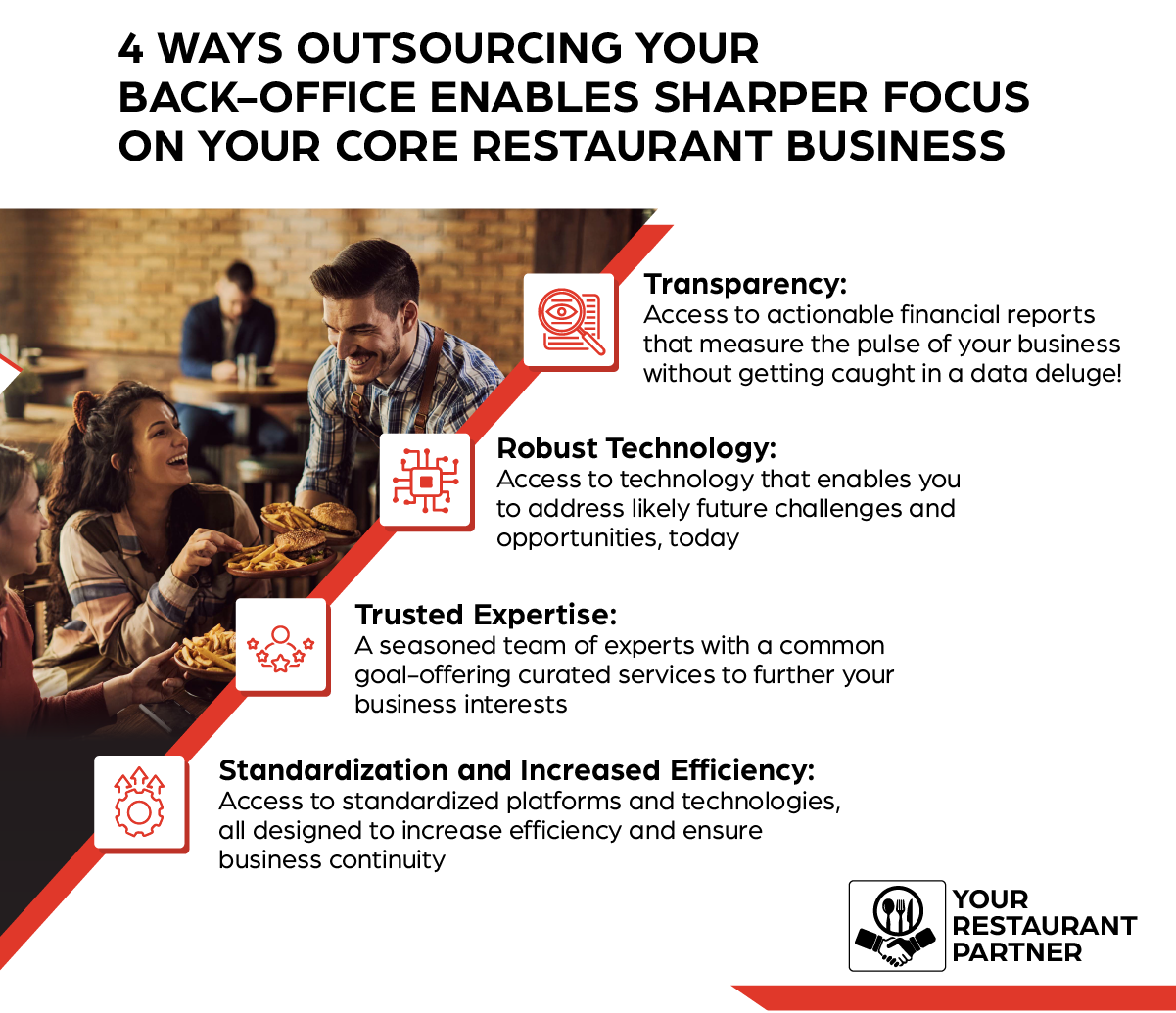 Our Finance and Accounting Offerings
By implementing Quatrro's retail and restaurant industry-specific solutions, your business can realize cost savings of up to 55%. In addition, our solutions meet the following industry-specific needs:
Royalty, ad fund, and management fee compliance management (at either the franchisor or franchisee level)
Reconciliation of third-party delivery services and chargeback dispute management
Service packages for franchisors to offer to franchisees as a way to help protect the brand and offer a safety net on the investment
Cost-effective service packages for franchisees that include monthly trusted advisor conversations and training for store managers on how to read financials to take ownership of store performance and results
All of our end-to-end outsourced finance and accounting services are geared toward improving financial insights and transforming your back-office operations and platforms to facilitate more agile and nimble decision-making.
Record-to-Report: By improving your Record-to-Report process, we ensure on-time delivery of accurate financial statements, streamline your bookkeeping processes, and strengthen compliance with GAAP accounting norms.
Procure-to-Pay: By allowing your business to better manage cash flow and bring efficiencies to the overall process, our Procure-to-Pay service lowers costs, manages the supply chain, and builds stronger relationships with vendors.
Order-to-Cash: Our end-to-end solution provides a holistic view of the order-to-cash process, enhancing the overall performance of your reporting and collections.
Financial Model Development: Quatrro's Financial Model tool is designed to assess performance and projected outcomes to help you build out effective financial projections that present a reliable picture of your company's future finances and operations.
CFO Advisory: Our CFO Advisory services enable your business to ensure compliance with industry best practices while promoting strategic planning to optimize revenue and value.
Policies and Procedures Evaluation: Our evaluation team focuses on ensuring you deploy and employ an effective model that improves efficiency for both your business, your team, and your stakeholders.
Ready to Get More to Go On? Connect with Quatrro Today
With smarter systems and thousands of specialists in multiple fields, Quatrro empowers restaurant and retail industry clients to see further, scale smarter, and stand stronger. Our domain expertise, specialization, and tools improve business insights and allow you to move beyond simply finding problems to actively shaping solutions yourself. You'll no longer find yourself being pushed to act; you'll be ready to move proactively and prepared to own both the action and outcome. That's why we consistently achieve a Net Promoter Score over 70%, while the industry average remains at just 53%. If you're ready to steer your business toward sustained, profitable growth, contact Quatrro today to learn how our end-to-end finance and accounting solutions can help your business get more to go on.
3,500+
FINANCIALS DELIVERED EACH MONTH
1 million+
BANK TRANSACTIONS RECONCILED EACH MONTH
1.6 million+
AP INVOICES PROCESSED EACH YEAR
OUR SOLUTIONS
For the Restaurant/Retail Industry
In today's competitive marketspace, QBSS can help you get results. We improve financial insights, and transform your back-office operations and platforms to allow you to be more nimble and agile in your critical business decision-making.
Clients in the Restaurant/Retail Sector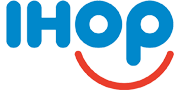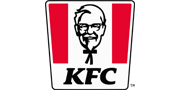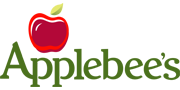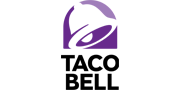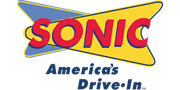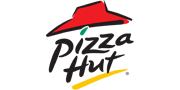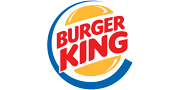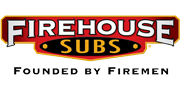 " It's very important to us to engage partners and service providers we can trust to understand our business and develop solutions aligned with our goals. As a large franchised system, we communicate the availability of attractive service providers to all franchisees. QBSS has dedicated the time and resources necessary to understand our needs and the issues specific to our franchisee system. They have been proactive in finding and recommending solutions, and in providing the resources necessary to serve our needs.
FRANCHISED FAST-FOOD RESTAURANT SANDWICH BRAND
" QBSS came to our attention, based on several of our franchisees recommendations. They have dedicated the times and resources necessary to understand our needs and issues specific to our franchisee system. Most providers do not commit the resources to do this. They are very proactive in finding and recommending solutions and in providing the resources necessary to service our needs.
NATIONAL FOODSERVICE CO-OP
Latest Insights
Restaurant/Retail Industry