Automotive Accounting
Accelerate Growth Through Actionable Financial Insights
Accounting Services for the Automotive Industry
Your automotive business faces a host of obstacles to growth.

Whether you're dealing with rising interest rates, spiraling overhead costs, ever-narrower margins, or a lack of technical innovation, identifying ways to become more efficient and profitable has never been more essential.

As a preferred partner for thousands of automotive-centric companies – car dealerships, auto parts retailers, oil change franchisors, car wash services, automotive OEMs, and more – Quatrro understands just how difficult it is for an enterprise like yours to gain a competitive edge.

We also understand that surmounting these hurdles requires more than merely recording and totaling numbers; rather, we strive to provide the robust analysis and deep insights needed to drive business transformation and accelerate growth.
Schedule a
Free Consultation
Quatrro Gives Automotive Clients More to Go On.
By seamlessly monitoring the pulse of your automotive business and providing access to quality data and real-time information, anytime and from anywhere, Quatrro gives you more to go on, ensuring you and your team are well equipped to:
See Further: Because you can't make real-time decisions without up-to-date data.
Scale Smarter: If the back office can't keep up, the front office won't either.
Stand Stronger: You make the best decisions while standing on a solid foundation.
Our right-the-first-time approach allows our automotive industry clients to better manage operational efficiencies and achieve a sustainable competitive advantage through lower costs, adherence to regulatory compliances, and enhanced revenues.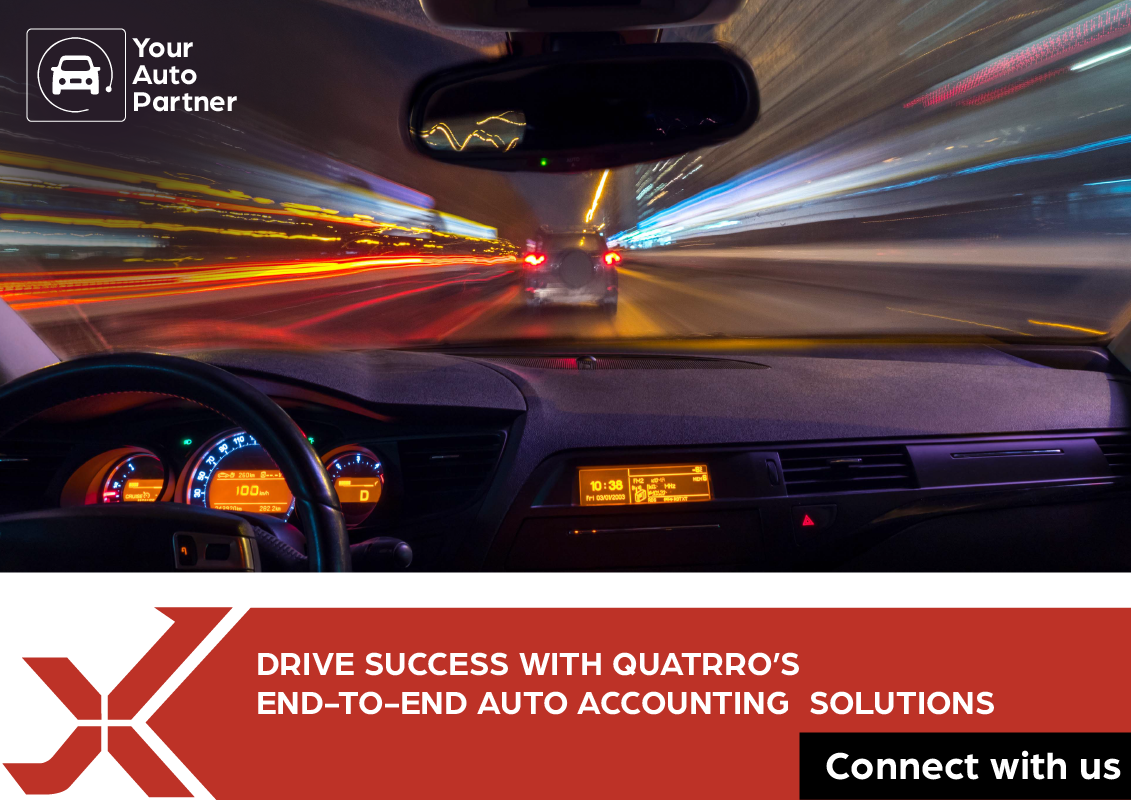 Improved cash flow management through actionable financial insights.
Ensure compliance with constantly evolving tax laws and regulations.
Implement continuous process improvements for cost and time efficiency savings.
Better monitor expenses and identify cost-savings opportunities.
Improve your business's ability to obtain preferred terms and lines of credit.
Upgrade inventory analysis and reconciliation.
We facilitate visibility on both short-term earnings as well as the long-term revenue generation capability of your business, empowering you to see the bigger picture and remain laser-focused on your key objectives: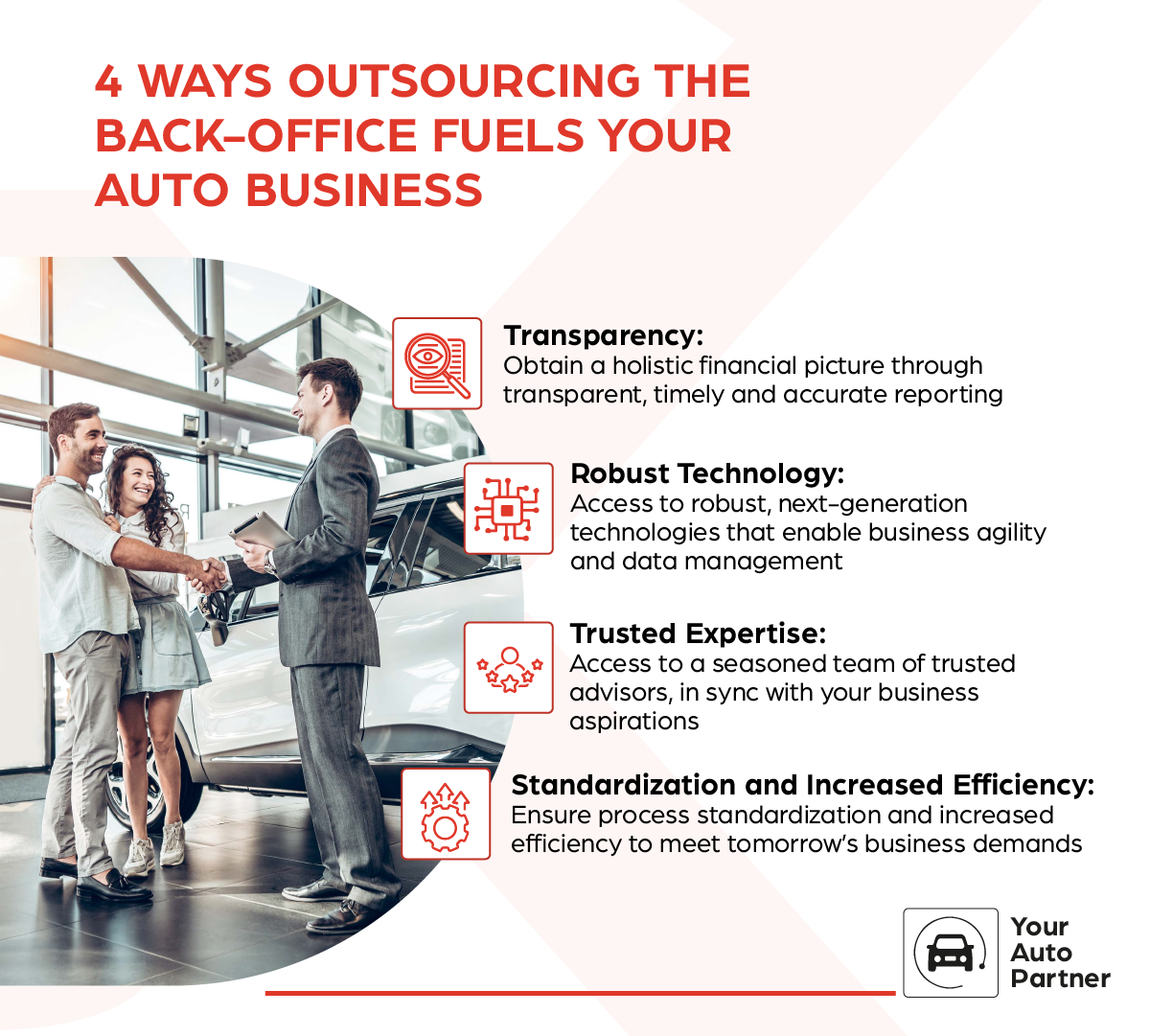 Our Finance and Accounting Offerings
Quatrro serves a wide range of automotive industry clients driven by our deep knowledge, hands-on experience, and domain expertise including the following key areas:
Monthly Inventory Analysis
Regular Financial Training
Industry Benchmark Reporting
All of our end-to-end outsourced finance and accounting services are geared toward improving financial insights and transforming your back-office operations and platforms to facilitate more agile and nimble decision-making.
Record-to-Report: We'll ensure on-time delivery of accurate financial statements, streamline your bookkeeping processes, and strengthen compliance with GAAP accounting norms.
Procure-to-Pay: By allowing your business to better manage cash flow and bring efficiencies to the overall process, we'll help you and your team reduce costs, manage the supply chain, and build stronger relationships with vendors.
Order-to-Cash: Our end-to-end solution provides a holistic view of the order-to-cash process, enhancing the overall performance of your reporting and collections.
Financial Model Development: Quatrro's Financial Model tool assesses performance and projected outcomes, ensuring accurate financial projections that present a reliable picture of your company's future finances and operations.
CFO Advisory: Our CFO Advisory services enable your business to ensure compliance with industry best practices while promoting strategic planning to optimize revenue and value.
Policies and Procedures Evaluation: Our evaluation team focuses on ensuring you deploy and employ an effective, repeatable model that improves efficiency for both your business, your team, and your stakeholders.
Connect with Quatrro Today
In today's ultra-competitive automotive marketplace, we can help you get results. As your partner, you can rely on Quatrro to deliver efficient accounting processes, valuable and actionable insights, and seamless technology platforms, freeing you and your team to focus on what you do best – serving your customers. You'll enjoy improved business insights and finally move beyond simply identifying problems to actively shaping solutions yourself. You'll no longer find yourself reacting; you'll be proactive and prepared to own both the action and the outcome. That's why we consistently achieve a Net Promoter Score over 70%, while the industry average remains at just 53%. If you're ready to steer your automotive business toward sustained, profitable growth, contact Quatrro today to learn how our end-to-end finance and accounting solutions can help your business get more to go on.
3,500+
FINANCIALS DELIVERED EACH MONTH
1 million+
BANK TRANSACTIONS RECONCILED EACH MONTH
1.6 million+
AP INVOICES PROCESSED EACH YEAR
OUR SOLUTIONS
For the Automotive Industry
Today, QBSS serves a wide range of clients in the Automotive sector driven by strong knowledge, expertise and hands-on experience.
Clients in the Automotive Sector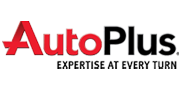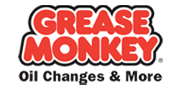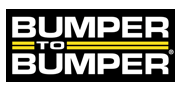 " I've always been pleased with Quatrro because their people are very supportive and are always willing to listen. Their accountant also takes the initiative and calls us with her questions or suggestions. I also feel that Quatrro understands our needs as an independent store. For example, the layout of their reports is easy to follow and works well with Auto Parts Industry.
AUTO PARTS RETAILER
Latest Insights
Automotive Industry