You're in Good Company
Solutions We Offer
Our Fully Integrated Business Support Services
Our Finance & Accounting Services team - dedicated to your organization - can handle your company's accounts payable, invoicing, and payroll accurately and on time, allowing you to devote more resources to running your business.
Financial analysis and reporting, invoice processing, payroll processing are some of the most important finance and accounting services handled by each and every business on a day-to-day basis. Though crucial, these tasks are mundane and consume ample time and professional expertise of bookkeepers and accountants, which at times may take away your focus from core business functions.
Quatrro's Human Resource (HR) services portfolio addresses all human capital management (HCM) requirements and aspirations for a variety of organization types and sizes. We enable themto focus on strategy and reduce time and resources spent on administrative and transactional HR tasks.
We ensure that clients can achieve cost and time efficiencies while also taking a strategic approach to HR and improving employee services and experience.
Technology is often the fiber on which organizations must run smoothly. QBSS is a channel-friendly partner that contributes to your business growth and employee productivity with our high-quality, rapid deployment Technology Services.
We proactively monitor, prevent, troubleshoot and resolve comprehensive technology related issues. QBSS's professional and integrated support system allows customers to execute business processes quickly and efficiently. We utilize technology resources to ensure that we meet customer's technology needs. Eliminate and prevent system downtimes and help maximize your customer's profitability while also satisfying customers consistently.
Latest Insights
Latest Trends and Strategies
Industries we Serve
Expertise to The Industry Verticals
Certifications & Recognitions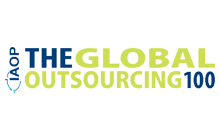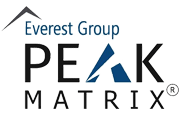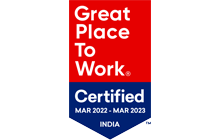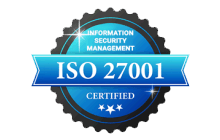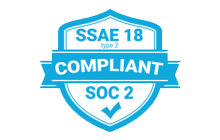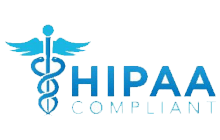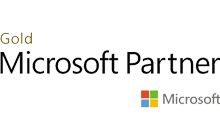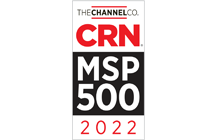 " To succeed in your business, you have to determine your core competencies and focus your time and energy on your own core business and operational metrics. Our interest is in driving the operational excellence of our restaurants, not handling the burdensome accounting tasks. We serve hot and fresh food with fast and friendly service in clean and safe restaurants. We rely on QBSS to get where we need to be with our financial processing. "
PRESIDENT & CEO, LARGEST FRANCHISE OPERATOR OF PANCAKE RESTAURANTS
" We rely on QBSS to help us get to where we need to be with our financial processing. Running a profitable business that attracts repeat customers is up to us. "
MIDWEST MULTI-LOCATION RESTAURANT FRANCHISEE
" We have partnered with QBSS since 2009, and could not be more pleased. The team they have assigned to manage our account has been very professional and always willing to help. They have been a great asset in allowing us the ability to manage our business in a much more efficient manner than was ever possible in the past. Specifically their QConnect program has allowed us to review P&L's much easier with the ability to drill down to the actual invoice. When doing our financial review we are now able to have answers immediately instead of having to sort through a stack of paperwork to locate a hard copy of the invoice. We are also now able to review P&L's on a weekly basis resulting in fewer issues when the preliminary monthly P&L is delivered. By reviewing the weekly P&L's, especially near month end, this has helped us eliminate any surprises when we receive the P&L's. QBSS has been able to provide our final P&Ls several days earlier than we were getting in the past, therefore, allowing us to close out the month end sooner. "
PRESIDENT, LEADING FRANCHISE OPERATOR OF DRIVE-IN RESTAURANTS
" We contracted with QBSS and handed them a seriously flawed accounting system. A month and a half later, they had us ready to present a credible budget to our Board. One year later, the budgeting process is far easier than it has been. It is the basis for better planning and control than we have ever had, and provides a great deal of comfort for those of us who live with numbers. "
BOARD CHAIRMAN OF YOUTH ORGANIZATION
" I'm very pleased with the way QBSS has handled the relationship with our store. Because their staff is familiar with our business, they are able to help us interpret our data and identify trends, and they respond when we need additional information. The current economic climate has presented us with many challenges for controlling costs and maintaining profitability. The experienced staff has provided us with ideas and recommendations that have contributed greatly to helping us protect our bottom line. I would highly recommend QBSS for their professionalism, efficiency and affordability. "
OWNER, UPSCALE FAMILY-OWNED COMMUNITY SUPERMARKET
" Our project implementation and transition was quite smooth. QBSS always responded well whenever there was an issue to be sorted out. "
A LEADING CLOTHING MANUFACTURER
" I've always been pleased with Quatrro because their people are very supportive and are always willing to listen. Their accountant also takes the initiative and calls us with her questions or suggestions. I also feel that Quatrro understands our needs as an independent store. For example, the layout of their reports is easy to follow and works well with Auto Parts Industry. "
AUTO PARTS RETAILER