Technology Services
Stay ahead of the curve with our competent,
customizable & managed IT support Services
Today, business is all things IT! Whether it is delivering a smooth customer experience through your website, managing inventory, improving employee productivity, staying compliant with industry standards, or securing data, accessing best-in-class technology is imperative.
Technology will delight your most important stakeholders and boost your market value when done right. But get it wrong, and you risk severely damaging your brand.
QBSS is a channel-friendly business IT support service provider catering to information technology needs across industries. We offer the right mix of IT solutions and human expertise to maneuver the ever-changing business landscape.
Business IT support services to keep your technology concerns at bay:
Operational IT Services 

– Minimize costly system failures and downtimes while eliminating the stresses of managing an in-house IT team.

Centralized support desk

24*7 remote client/employee support

Secure self-service customer portal

Certified engineers and dedicated technicians

Cloud Solutions – 

Whether you're looking to access data storage space or improve your team's ability to work on the go, rely on us to integrate cloud solutions for your business that are reliable, secure, and economical. 

Scalable IT Team 

– Our scalable IT resources and expertise are at your disposal to support your aggressive growth. 

IT Security – 

Implement the best-in-industry IT security standards to develop a cybersecurity strategy that includes proactive 24*7 monitoring, patch management, firewalls across IT assets, IT backups, security audits, disaster recovery plans, and management of intrusion detection.

Business IT Apps – 

Create an ecosystem of IT applications to boost collaboration and communications in your organization at all levels. With QBSS as your business IT support service partner, you can better leverage  powerhouse IT applications from vendors like CISCO, Microsoft, and Google, among others.

Compliance Solutions –

 Effectively use IT to ensure compliance to industry regulations such as HIPAA, ISO27001, DPA and among others
Few organizations have the expertise or the resources to keep up with the ever-changing business technology landscape. Learn more about
our business IT services
.
Small Business IT ServicesAs a small business, you may not have a massive budget for technology, but that doesn't mean you should sacrifice your business of enterprise-level IT solutions. Contact us today to find out how we can help your business run smoothly with innovative and affordable IT solutions.
Our Current Offerings
QBSS provides cloud professional services delivered by engineers with deep technical expertise, enabling customers to take advantage of the spectrum of cloud solutions. Our services accelerate the growth of your business with security threat prevention, define and execute customers' cloud journey, helps you focus on your core business, expedite projects and avoid costly errors. All this along with built-in benefits such as: accelerating transformation, optimizing costs, availing expertise, and gaining service flexibility. We provide our services for market-leading public cloud providers such as Microsoft Azure, AWS, IBM Cloud & Google. We help our customers to extract maximum benefits from:
Public Cloud
QBSS experts understand the strength of the Public Cloud. It is the most recognized model of cloud computing, where cloud services are built utilizing shared resources that are pooled together and provided in a virtualized environment. These services can be accessed over a public network.
Private Cloud
The modern data center includes Private Cloud solutions which offers the same ability to distribute solutions while offering many of the same benefits as the Public Cloud. However, the private cloud offers additional control and customization which are available because of dedicated resources and delivery of a higher level of security and privacy through internal hosting and client-controlled firewalls.
Hybrid Cloud
Hybrid cloud is a solution that combines a private cloud with one or more public cloud services, with proprietary software enabling communication between each distinct service. A hybrid cloud strategy provides businesses with greater flexibility by moving workloads between cloud solutions as needs and costs fluctuate.
Our scalable services support the complete lifecycle of your business transformation by drawing on our experience to address your pain points. We provide a total Managed Services offering through multiple fully secured NOC delivery centers, staffed 24×7 with highly skilled and certified engineers. QBSS NOCs utilize industry best practices and processes which are vetted and certified for ITL, PCI, HIPPA and SOC compliance. The QBSS Managed Services Platform is built upon tools that provide customers automated performance and alert notification, real-time tracking through an Executive Dashboard for patch management and AV updates, AD/Exchange maintenance, asset reporting and remediation. Our Managed Services include:
Support Desk Services
Centralized Support Desk
Certified Engineers and Dedicated Technicians
24/7 Remote Client/Employee Support
Secured Self-Service Customer Portal
Network Management
Complete Network Management for Availability, Performance and Fault Monitoring
Centralized Switch Port and IP Address Management
Automated Reporting and Alerting
Firewall Security Management
Application Management
Performance and Fault Monitoring
Application Support Including "How-to Services ", Self-service and Advisory Support
Automated Performance Metrics for Applications and Servers
Server and Cloud Management
Availability, Performance and Fault Monitoring for Server Computing Infrastructure
Automated Reporting and Alerts for Fault and Threshold Breach and Utilization
Agent-less NMS Implementation Using SNMP and WMI
Automated Monitoring of Critical Services, I.E., Web, FTP, DNS, DHCP Etc.
Desktop & Mobile Device Management
Single Management Console for All Mobile Devices
Remote and Automatic Management Capabilities
Support Available for Desktop, Tablets, Smartphones and Apps on All Platforms Including IOS, Android, Win8 and RIM
Automated Desktop Lifecycle Management
Security Management
Proactive Monitoring
Security Assessments
Management of Intrusion Detection
Security Audits
Patch Management
QBSS provides an enterprise-wide solution that streamlines day to day operations so you can concentrate on strategic goals. Our Business Enablement Services include:
Pre-Sales Operations Support
Centralized Helpdesk
IT Infrastructure Support
Sales Training and Knowledge Base
Billing/Revenue Management Services
Business in a Box – a complete package of services leveraging QBSS's full offering from Finance & Accounting to HCM to Business Improvement Services enabling any business with all of the back-office support they need to get up and running quickly
QBSS provides modern-day mobility services to support business needs and drive customer's digital transformation security along with compliance and enforcement. Our Mobility Services include:
Device Management
User Access and Identity Management
Modern Workspace
Enterprise Mobility
Device Security (VPN, Encryption)
Get more to go on
How we give our clients More to Go on, while focusing on technology prowess:
See Further
Stay updated with the latest technology
Gain business continuity and consistent customer experiences
Enhance employee communication and performance
Scale Smarter
Accelerate Transformation with experts that can get you there faster
Enhance technical and technological capabilities, without inflating overheads or sacrificing quality
Focus on "big-picture" initiatives and not back-office operations
Stand Stronger
Rest assured that we Own the Resolution – we make sure your issue is fully resolved before we walk away
Garner actionable insights with a team of industry experts
Leverage benefit from vertical-specific best practices, maintaining better outcomes and standards
Our partnerships give us (and you) an added edge – more to go on!
Our 3rd party and proprietary tools enable our Technology Service teams to empower you: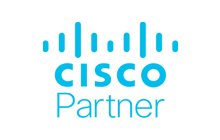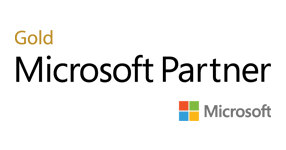 Ticketing system
Zendesk

Remote Support System
Logmein Rescue

Integrated language translation
Google Translate

Remote Monitoring and Management (RMM) tool
Connectwise Automate

Secure Contact Center Management for voice and chat
Cisco UCS
Latest Articles
The latest trends and strategies
Industry
Vertical experience and authority to
provide domain expertise and benefits
Now you have a way to get more to go on. Reach out to us.
Request a demo