Procure to Pay
Simplify Invoice and Payment Processing
Are your procure-to-pay workflows overdue for a revamp?
While a well-oiled process is essential to ensuring an accurate balance sheet and maintaining optimal relationships with the vendors you need to keep your business running smoothly, effectively managing procure-to-pay is often easier said than done, especially if you're still relying on a manual, paper-based approach.
But how do you transition from a tedious, time-consuming process to more efficient workflows that foster seamless collaboration between procurement, suppliers, and requester without causing needless disruptions and delays?
You can start by partnering with Quatrro.
As a leading provider of technology-enabled and cloud-based outsourced business support services, we possess both the expertise and the technological infrastructure to completely overhaul your procure-to-pay process and ensure your company is well-positioned to optimize its working capital.
Ready to rethink procure-to-pay? Connect with Quatrro Today!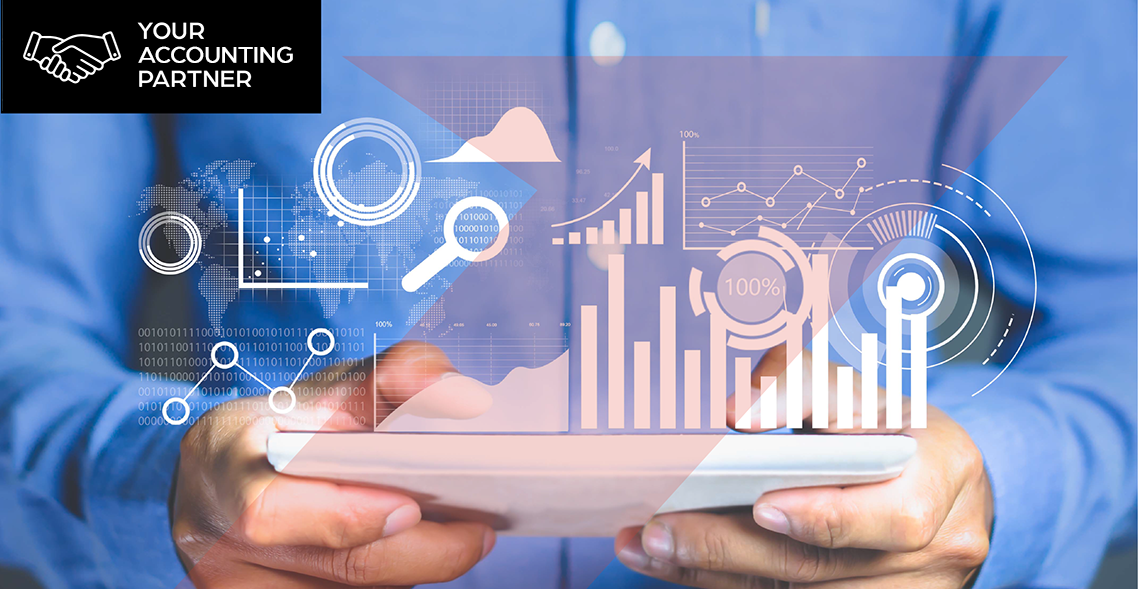 A Better Approach to Procure-to-Pay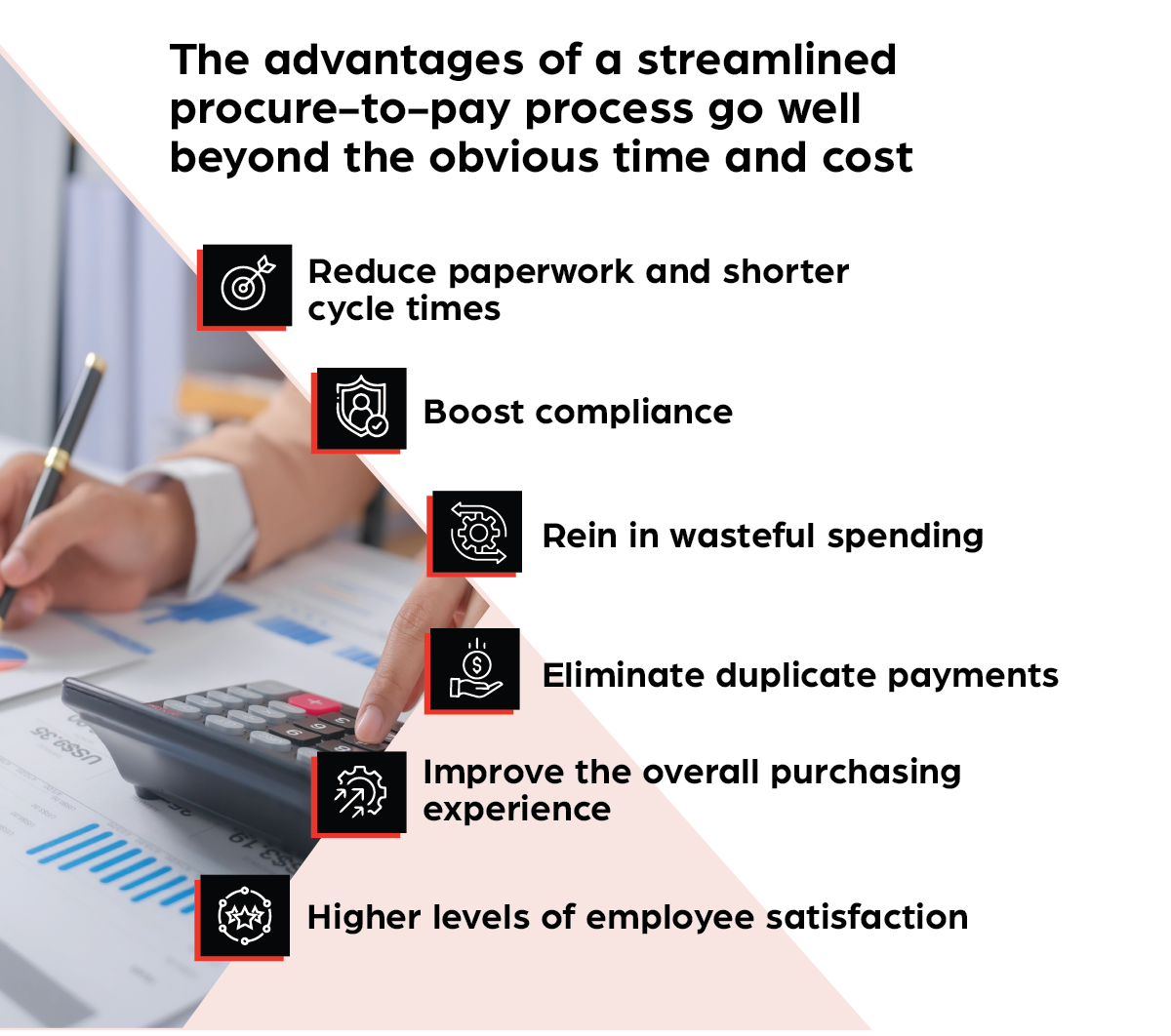 By deploying our proven procure-to-pay solutions, Quatrro will help you introduce process automation, enhance your cash controls, and improve the overall efficiency of your workflows, resulting in lower costs, an optimized supply chain, and stronger vendor relationships.
Quatrro Procure-to-Pay Services: What We Do
Quatrro offers a wide range of procure-to-pay services, each geared to meet the unique needs of businesses across every industry we serve:
Mailroom Services

Approval Workflow and Portal

Electronic Invoice Integration

Statement Research

Utility Tracking

1099 Reporting

W9 Tracking

Tax and License Processing

AP Aging Report
We'll collaborate closely with you and your internal team to identify and deliver highly configured solutions that align with your specific needs and goals. By leveraging Quatrro's formidable technological resources and subject-matter expertise, your business will be able to::
Increase the efficiency and timeliness of your invoice matching, processing, and payments.

Actively screen for duplicate payments to avoid double payments.

Streamline the procurement process to reduce errors and fraud while complying with global regulatory rules.

Shift the focus of your in-house employees from transactional to higher-level tasks.

Ensure process flow automation to support enhanced procure-to-pay process tracking and cost savings.

Call on trusted advisors with expertise in the procurement process anytime it's needed.
Why Choose Quatrro?
Access to timely and accurate information is crucial to the success of your business.
See Further
Without up-to-date data, real-time decision-making becomes impossible.
Scale Smarter
If the back office can't keep up, the front office will also fall behind.
Stand Stronger
A strong knowledgeable foundation supports better decision-making.
Quatrro fosters an optimal decision-making environment by seamlessly monitoring the pulse of your business. With access to accurate, real-time information anytime and anywhere, you can act proactively and confidently based on the information and insights required to drive better business decisions and improve results.
Ready to Get More to Go On? Connect with Quatrro Today.
Quatrro's approach to procure-to-pay was designed to help businesses Get More To Go On:
Low-cost invoice processing

Enhanced insights into the procure-to-pay cycle

Safeguard from payment fraud

Increased data transparency

Improved business vendor relationships

Streamline the procure-to-pay workflow

End-to-end visibility of the supply chain

Leverage real-time data for better decision-making




If you're ready to walk away from cumbersome, manual workflows in return for cost-savings, improved cash flow management, and greater overall efficiency, reach out today to learn how Quatrro's procure-to-pay solutions can help.

Frequently Asked Questions

What is Accounts Payable?


Accounts payable (AP) refers to an account within the general ledger that represents a company's obligation to pay off a short-term debt to its creditors or suppliers/vendors.

From an accounting standpoint, AP is considered a form of cash, since they represent funds being borrowed from suppliers/vendors. When AP invoices are paid, this is obviously considered a use of cash. Given these cash flow considerations, suppliers/vendors tend to push for shorter payment terms, while creditors/customers want to lengthen the payment terms. When a business is short on cash, management frequently mandates that the payment of AP be delayed, since this essentially represents a no-interest loan from their suppliers/vendors.

Within an accounting system, when a purchasing company approves an invoice, they will record the total amount of the invoice in the general ledger as a credit to the AP account, with an equivalent debit in the appropriate expense account. Once payment has been issued for the invoice, the total amount will be debited from AP, with a credit made to cash.

Is Procure to Pay the Same as Accounts Payable?​


Yes, the Accounts Payable cycle is also referred to as the Procure to Pay cycle. This cycle encompasses the process which takes place when a company purchases, receives, and pays for goods and services. The activities that make up the procure-to-pay process range from identifying the initial need for the procurement process for goods or services, to the final steps of approving invoices and paying suppliers/vendors. The process of the procure to pay cycle includes:

Need Identification
Identifying the need for specific goods and services and chalking out a budget for the same.

Sourcing Goods
This may include researching vendors, looking up products and negotiating prices. Companies may source products from an approved catalog, or by issuing a request for quotation (RFQ) inviting vendors to outline details of the products or services they can provide and the cost of the same.

Purchase Requisition
When a vendor has been selected, the buyer can formalize approval for the purchase by moving into the purchase requisitioning stage. This is done by creating and approving a purchase requisition order, which is an internal document used when a purchase needs to be made.

Issuing Purchase Orders
A purchase order (PO) is a document issued by a buyer when placing an order, which will include details such as the type, price, and quantity of the products or services being purchased. This will be sent to the supplier. It is important to note that not every organization will create requisition orders and PO's as part of their procure to pay process.

Receiving Orders
This includes receiving goods, or services, from the supplier, checking them against the details outlined in the purchase order, identifying any damage that may have occurred during shipment, preparing a receipt, and entering receiving details into the relevant payment systems.

Receiving Supplier Invoices
After the good or services have been delivered, the supplier will provide an invoice outlining the amount the buyer needs to pay and the date by which the invoice needs to be settled. For organizations that create PO's, invoice matching will need to be carried out with the purchase order(s) and entered into the relevant payment systems. Ideally, if invoices can be received electronically, they can/should be directly integrated into relevant payment systems for processing.

Supplier Invoice Payment
The next step of the procure to pay process includes paying supplier invoices within the agreed payment terms and accounting for the transactions in the organization's general ledger system. As part of this process, the purchasing company will need to check that vendor details are up to date in their systems, as well as taking steps to avoid the risk of procure to pay fraud.

AP Reporting and Process Review
After the supplier has been paid, the organization may review various reports about their total outstanding amounts, payment discounts availed and other key procure to pay metrics to be tracked on an ongoing basis. Additionally, the organization should regularly review their procure to pay process to identify any opportunities for improvement in the future to ensure attainment of organizational goals as related to the procure to pay metrics.

What Is the Process of Accounts Payable Outsourcing?


Procure to Pay outsourcing is the practice of using a third-party vendor to manage invoices or bill related processes. The list of services varies but the vendor will generally perform functions such as invoice capturing and matching, purchase order (PO) matching, data processing, payments, archiving records, and reporting.

The benefits of outsourcing the procure to pay process include:

Increasing the efficiency and timeliness of invoice matching, processing and payments
Actively screening for duplicate payments to avoid double payments
Streamlining procurement process to reduce errors and fraud while complying with global regulatory rules
Shifting focus of in-house employees from transactional to higher-level tasks
Ensuring process flow automation to support enhanced procure to pay processes tracking and cost savings
Access to trusted advisors with expertise in the procurement process

How can Quatrro Help with AP/Procure to Pay Outsourcing?

Quatrro's procure to pay solution ensures companies are able to efficiently optimize their working capital. Consequently, the procurement process is streamlined and smart cash management ensured.

Quatrro's primary areas of focus in this respect include:

Mailroom Services
Purchase Order Matching
Invoice Processing and Disbursements
Approval Workflow and Portal
Vendor Management
Electronic Invoice Matching and Integration
Statement Research
Utility Tracking
Positive Pay
1099 Reporting
W9 Tracking
Tax and License Processing
AP Aging Reports