Grocery/Food Distributors​
Achieve Growth and Increased Market
Share With a Partner That Offers Convenience,
Differentiation and Value
Disruption is the new norm for the grocery industry as it navigates both brick and mortar, and digital channels. They are under constant pressure to re-think ways to manage the challenging economic conditions, consolidation, and changing customer demands. QBSS understands the challenges faced by the food industry and offers turnkey solutions with flexible, high-touch service options. We do this to help you reduce costs, enhance supply chain management, lower inventory risks and losses while managing tax and regulatory compliance to a high degree of accuracy. Our clients have greater control and a higher level of visibility while we identify and eliminate process inefficiencies, inject best practices, and enable them to make quick strategic decisions that capitalize on opportunities in this highly dynamic and competitive market.
What we do specifically for the grocery industry:
Customized departments to address each client's financial reporting requirements
Reconciliation of third-party delivery services
White-labelled service packages for grocery distributors
By partnering with QBSS, organizations are empowered to:
Take advantage of accounting best practices and highly trained accounting professionals with deep domain expertise
Review financials in as little as 5-10 days after period end
Obtain financial and industry insights through regular meetings with a trusted advisor
Leverage business intelligence tools for making agile business decisions
Focus on the strategic objectives of their core business while leaving management of the back-office functions to highly trained accounting experts
We give you more to go on. Empowering businesses to focus on evaluating business performance and improving existing revenue streams while identifying new ones to drive profitability and customer service – on-time and on-budget.
3,500+
Financials Delivered
Each Month
1 million+
Bank Transactions Reconciled
Each Month
1.6 million+
AP Invoices Processed
Each Year
our solutions
For the Grocery/Food Industry
QBSS addresses the Grocery/Food industry challenges by addressing profit margin and revenue performance, while providing higher visibility and ability to deliver more with greater flexibility
Clients in the Grocery Sector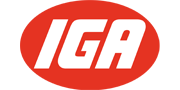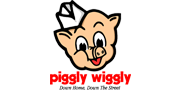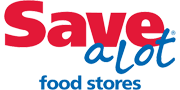 Latest Insights
Grocery/Food Distributors​ Industry