Healthcare Accounting
Count on Us for Cost-Effective, High-Quality
Back-Office Solutions While You Focus On
What You Do Best – Patient Care
Accounting Services for Healthcare
While providing quality care leaves little time for accounting and other back-office activities, healthcare is inevitably a business, meaning these functions are essential to ensuring operational efficiency, regulatory compliance, and the overall success of your enterprise.

At Quatrro, we understand that many critical elements required to succeed in the industry – providing clear information and support, maintaining empathy, and being accessible and reliable – are also critical elements of an effective back-office team. We go beyond merely recording and totaling numbers – we analyze, interpret, and draw out the actionable insights that will drive the meaningful and continuous improvements your healthcare organization needs to succeed and thrive, no matter the obstacles you face.
Schedule a
Free Consultation
Quatrro Gives Healthcare Providers More to Go On
As your partner, you can rely on Quatrro to deliver efficient accounting processes, valuable and actionable insights, and seamless technology platforms, freeing you and your team to focus on what you do best – provide quality care. Quatrro gives you more to go on, ensuring you and your team are well equipped to:
See Further: Because you can't make real-time decisions without up-to-date data.
Scale Smarter: If the back office can't keep up, the front office won't either.
Stand Stronger: You make the best decisions while standing on a solid foundation.
Our HIPAA compliant finance and accounting services for healthcare providers are designed to give our clients more to go on. By striving to offer value beyond process efficiencies, cost control, and domain expertise with technology-enabled advanced solutions and client-centric flexibility, we empower healthcare organizations and providers to:
Reduce overall overhead costs by up to 40-60%
Improve quality through proven best practices
Ensure compliance with dynamic accounting regulations
Gain improved process efficiency
Leverage flexibility and scalability to react quickly when business needs change
Increase financial transparency
Better monitor expenses and identify cost saving opportunities
Achieve consistently timely and accurate financial reporting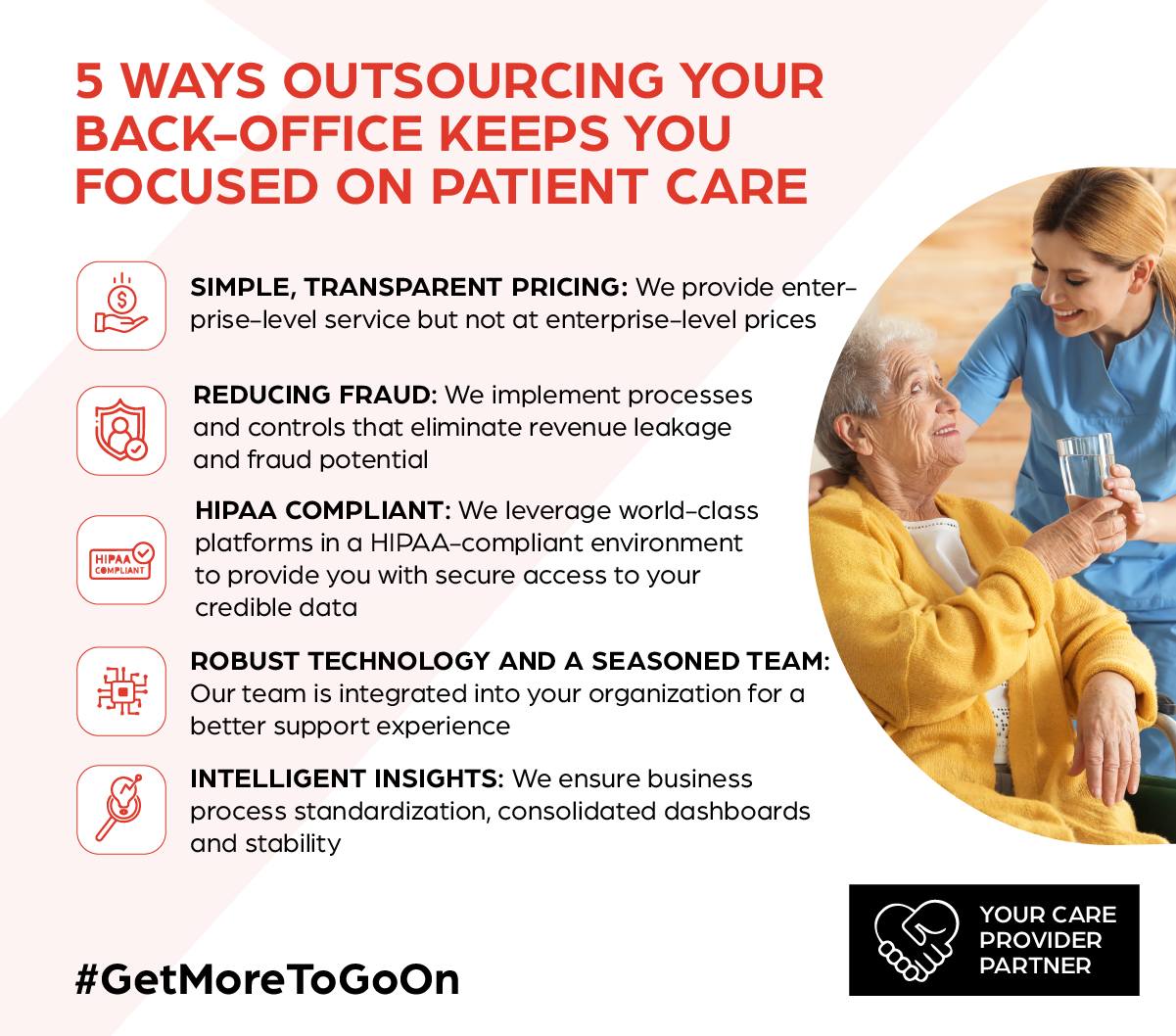 Our Finance and Account Services for Healthcare
Quatrro's right-the-first-time approach allows our healthcare industry clients to better manage operational efficiencies and achieve a sustainable competitive advantage through lower costs, adherence to regulatory compliances, and enhanced revenues. All of our end-to-end outsourced finance and accounting services are optimized to improve financial insights and ensure your back-office operations and platforms are able to facilitate more agile and nimble decision-making:
Record-to-Report: We'll ensure on-time delivery of accurate financial statements, streamline your bookkeeping processes, and bolster compliance with HIPAA and GAAP accounting norms.
Procure-to-Pay: By facilitating better cash flow management and bringing efficiencies to the overall process, Quatrro will help you lower costs, efficiently manage the supply chain, and build stronger relationships with vendors.
Order-to-Cash: You'll gain a more holistic view of the order-to-cash process, enhancing the overall performance of your reporting and collections.
Financial Model Development: Quatrro will assess performance and projected outcomes to help you build out effective financial projections that present a reliable picture of your future finances and operations.
CFO Advisory: Our CFO Advisory service allows healthcare providers to ensure compliance with industry best practices while promoting strategic planning to optimize revenue and value.
Policies and Procedures Evaluation: Our evaluation team focuses on ensuring you deploy and employ an effective model that improves efficiency for both your business, your team and your stakeholders.
Accounting Solutions for Every Type of Care Provider
At Quatrro, we're big believers in inclusivity. That means we take a broad view of the healthcare sector, providing accounting and financial solutions for traditional providers as well as those offering something a little different:
Hospitals
Pharmacies
Medical Practices
Medical Specialties
Physicians Offices
Dental Practices, Including Orthodontics and Endodontics
Eldercare Providers
Childcare Providers
Alternative Care Providers
Self-Care Providers and Medical Spas
And more . . .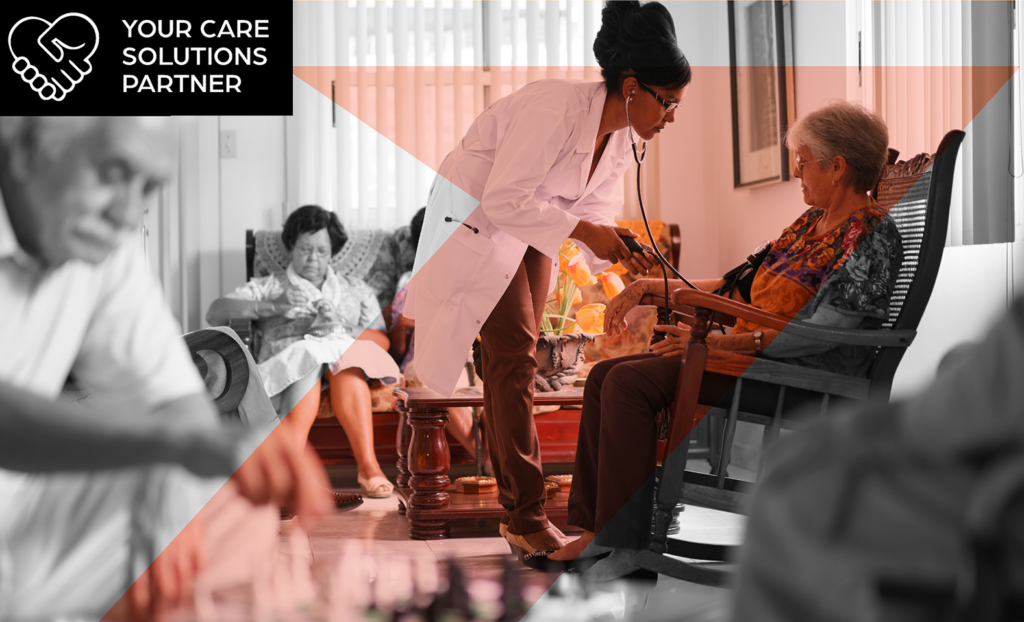 Our solutions will allow your business to become more productive, efficient, and profitable, no matter your niche or your challenges.
Ready to Get More to Go On? Connect with Quatrro Today
Quatrro not only understands the difficult terrain today's healthcare providers are forced to navigate — we also know precisely what it takes to overcome the obstacles that stand in your way. With smarter systems and thousands of specialists in multiple fields, we'll empower you and your team to see further, scale smarter, and stand stronger. By leveraging our domain expertise, specialization, and tools, you'll reap the benefits of improved business insights and finally move beyond simply identifying problems to actively shaping solutions yourself. You'll no longer find yourself reacting; you'll be equipped to move proactively and prepared to own both the action and the outcome. That's why we consistently achieve a Net Promoter Score over 70%, while the industry average remains at just 53%. If you're ready to steer your business toward sustained, profitable growth, contact Quatrro today to learn how our end-to-end finance and accounting solutions can help your healthcare business get more to go on.
3,500+
FINANCIALS DELIVERED EACH MONTH
1 million+
BANK TRANSACTIONS RECONCILED EACH MONTH
1.6 million+
AP INVOICES PROCESSED EACH YEAR
OUR SOLUTIONS
For the Healthcare Industry
Our right-the-first-time approach, has helped clients manage operational efficiencies through lower costs, adherence to regulatory compliances, and enhanced revenues to provide sustainable competitive advantage
Clients in the Healthcare Sector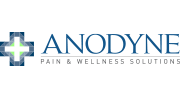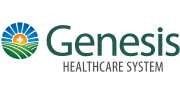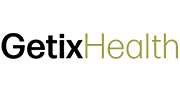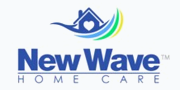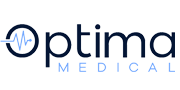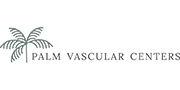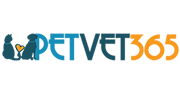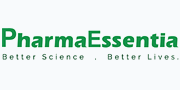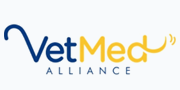 " Congratulations on your persistent Collection efforts on this account. The customer has approved a payback for over $39K in deductions that were taken back in September 2021. This is a major impact on the Collection side as well as for our Sales Team..
Sales Director – Pet Care Store
" Quatrro's Human Resources team provides a partnership that allows us to focus on our business We formally had a one-person Human Resources Department for a staff of 75. Quatrro brings expertise from the different sectors of HR who specialize in recruitment, onboarding, HRIS systems, staff documentation management, and staff performance resolution. The partnership with the HR leadership has led us through the selection and implementation of our first electronic HR system, assisted in the design of new onboarding procedures and systems, broadened our recruitment efforts, and assisted in managing staff performance issues. Recently, when I consulted our attorney about a staff performance issue, his first question was "What does say?" There is timely access to all HR staff as well as the Chief Human Resource Officer if needed. If a problem exists, it is identified and explored quickly. Resolution occurs through a collaborative effort that is monitored to ensure all systems are operating well.
President, Non-Profit Mental Health Care Organization
Latest Insights
Healthcare Industry