Blog Details
SIEM Is Essential for Your Success. Read This to Find Out Why

August 4, 2022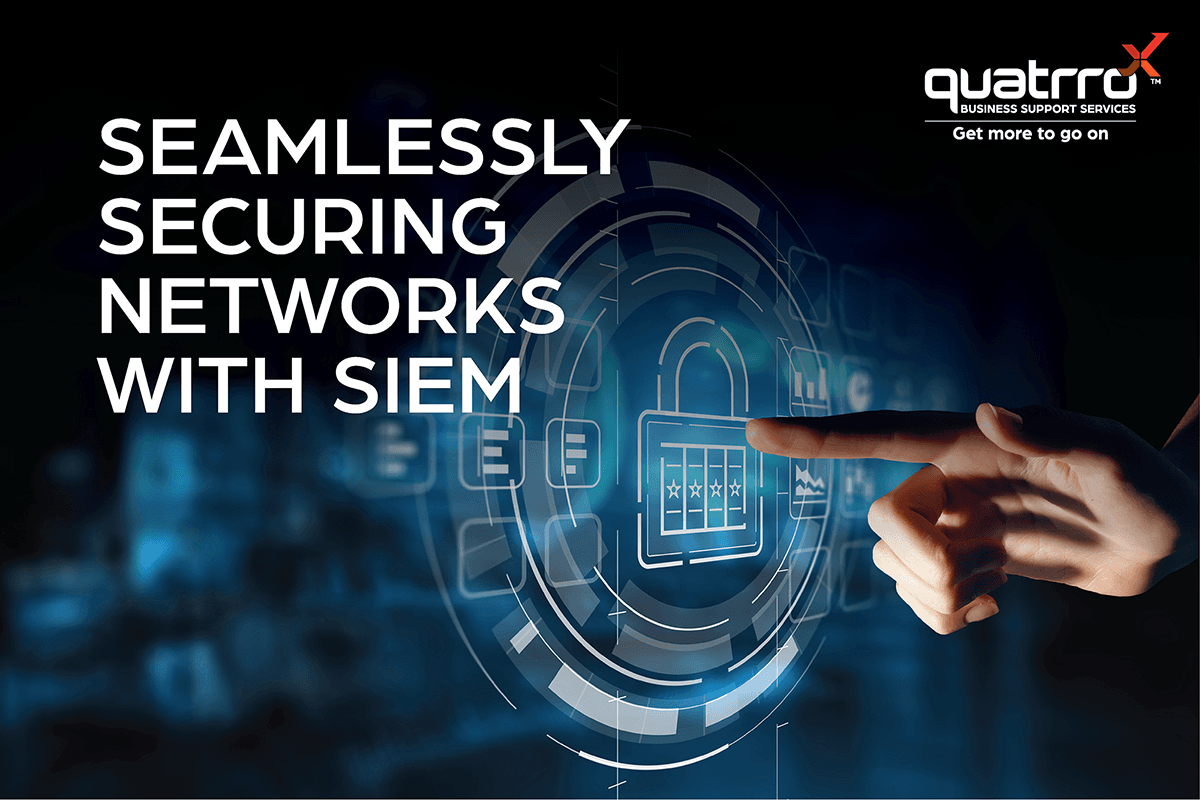 What is SIEM?
The security technology known as security, incident, and event management (SIEM) provides a comprehensive picture of possible security threats and vulnerabilities. It surfaces user behavior abnormalities and employs artificial intelligence to automate many of the manual operations related to threat identification and incident response. It has become a mainstay in contemporary security operation centers (SOCs).
The surge in IT security concerns, as well as organizations' needs for continuous monitoring and incident response, has boosted the SIEM industry. According to the study by MarketsandMarkets, the worldwide Security Information and Event Management (SIEM) market is predicted to increase at a CAGR of 5.5% from $4.2 billion in 2020 to $5.5 billion by 2025.
How Does SIEM Work?
In order to conduct analysis and present a comprehensive picture of an organization's information technology security, SIEM software gathers log and event data generated by devices, networks, applications, infrastructure, and systems (IT).
SIEM systems can be deployed on-premises or in the cloud. It employs rules and statistical correlations to analyze all the collected data in real-time and generate actionable information during investigations. To assist security teams in promptly identifying malware activity and mitigating cyberattacks, SIEM technology evaluates all data and sorts threat activity according to its risk level.
What are the benefits?
Taking proactive actions to monitor and mitigate IT security threats is critical for every organization. Organizations can gain from SIEM systems in a number of ways, and they have become a key part of optimized security procedures. Among the advantages are:
Better network visibility: Modern networks are complex and diverse, making it easy for a network to have "dark spaces," which enable hackers to move laterally across digital assets and conceal persistent threats while obscuring the visibility of the network administrators and security teams from databases, servers, devices, and outside parties. However, having a SIEM system in place reduces the risk by gathering the data from across the entire network. It then centrally stores and analyzes it. SIEM log analysis can then shed light on these so-called dark spaces.
Enhanced threat detection and security alerts: The greatest concern for any businesses nowadays is a cyber assault. SIEM technologies frequently link your company's IT security staff to a variety of threat intelligence streams. These keep your organization up to speed with the most recent information on cyberattacks and the most urgent risks confronting organizations just like yours. With this knowledge, you can better safeguard your business from the most common cyber threats.
Improved efficiency: By instantly evaluating log and threat intelligence data from a single interface, SIEM technologies may dramatically increase your efficiency and help you avoid both the negative effects of a cyberattack and the need to manually scan and respond to security threats. Additionally, SIEM technologies may assist you in minimizing the financial consequences of a breach, as well as the initial amount of damage, by acting swiftly in response to observed occurrences.
Data normalization: Regardless of a company's size, its infrastructure these days is likely to generate a large quantity of data, each of which can have its own set of challenges to manage from a security standpoint. Manually making sense of all that data and recognizing correlated security events indicative of a breach is a near-impossible undertaking. That is why SIEM skills related to data aggregation and standardization are so valuable. A SIEM product not only collects and stores data from security instruments across your IT environment in a centralized location, but it also normalizes the data so that it can be readily compared.
Compliance: Every business must comply with some sort or form of regulatory requirements. Businesses who do not adhere to the compliance rules risk experiencing disputes and other legal and financial challenges. As a critical control point, regulations and compliance frameworks, such as HIPAA, necessitate the tracking of security data. SIEMs play a key role in this function by streamlining the compliance process through pre-set compliance reporting formats.
Wrap up
Because of how remote, complicated, and challenging IT infrastructures have become, security, information, and event management (SIEM) technology is more crucial than ever. The use of SIEM technologies is no longer optional, but now essential, for every organization. By identifying risks in close to real-time, it not only assists the company in recognizing threatening events in their early stages but also helps avoid security mishaps.
Author: Dilowe Barker