Cybersecurity Services
Protect and Secure Data and Networks
Today almost every aspect of a business is performed on digital platforms – lead capture via the company website, mobile apps, emails, online payments, customer portal, business apps for generating invoices, and tracking inventory; the list is endless.
But every digitization initiative brings the added risk of threats to cybersecurity, such as:
Phishing Ransomware Attacks
Malware
Spyware
Data Breaches
SQL Injection
Compromised Passwords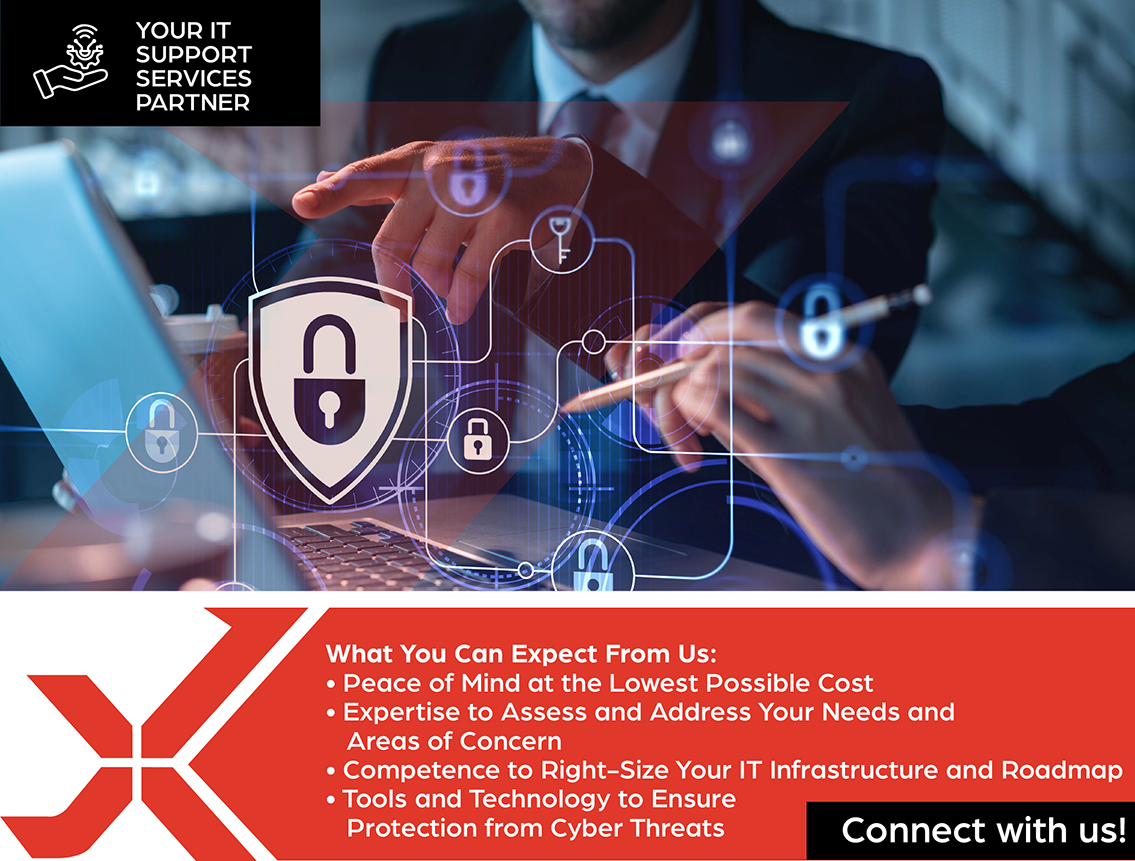 And these are just the tip of the iceberg of the dangers faced by an enterprise with inadequate cybersecurity measures! The financial, legal, and reputational consequences of a single cybercrime episode can be dire for a business, big or small. With attackers getting more organized and sophisticated, organizations' IT defenses must evolve.
Every company must have a 360-degree approach, which requires best-in-class cybersecurity technology, processes, and skilled team members. By deploying QBSS's cybersecurity services, these critical elements can be easily accessed.
Our suite of cybersecurity services includes:
Advanced Endpoint Detection and Response
Dark Web Monitoring
Security Awareness training
Web Gateway Security
Multi-factor Authentication
Password Management
Security Assessment
Encryption
SIEM/Log Management
Firewall
Mobile Device Security
Computer Updates
SentinelOne Endpoint Detection and Response
Security Operations Center (SOC)
Email Protection and Backups for Microsoft 365
Let our team of cybersecurity engineers safeguard your digital assets, so that you can focus on growing your business.