Leadership Team
Mandeep Singh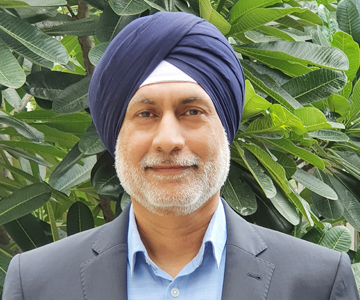 Mandeep Singh
Chief Operating Officer
Mandeep is a qualified Chartered Accountant and Cost Accountant by profession, and also briefly studied Law at Delhi University. He is a certified six sigma Green Belt and has mentored multiple Black Belt Projects.
Mandeep brings over 28 years of extensive experience leading the shared services BPO functions of multi-billion dollar global organizations across various industries in a senior leadership role. Additionally, he has also helped build organizations from the start-up phase. He has spent the majority of his career building the shared services and transforming the technology and processes of leading organizations such as GE Capital International Services (GECIS) later renamed to Genpact, Eaton Corporation, Essar Corporation (Aegis), Lafarge Holcim Corporation, and Metro Cash and Carry Germany. In his last engagement with Absotherm Group he has driven the group business strategy to expand business in India and globally.
Beyond his experience in the field, Mandeep is also effective at persuading and influencing high-ranking individuals. His opinions are highly valued across the world. He has contributed significantly to changing an organization's behavior to focus more on customer centricity and adding value to customers through continuous process improvements.
What QBSS's "Get More to Go On" Promise Means to Me
" Every company's most valuable resource is time. By managing their finance, HR and IT needs, I aim to free up their time so that they can utilize it in strategically growing their customer base and providing delightful service to those customers, thereby giving my clients more to go on. "