News Details
QBSS Launches 'IT Services Billing Solution' for CSP Partners, Resellers and MSPs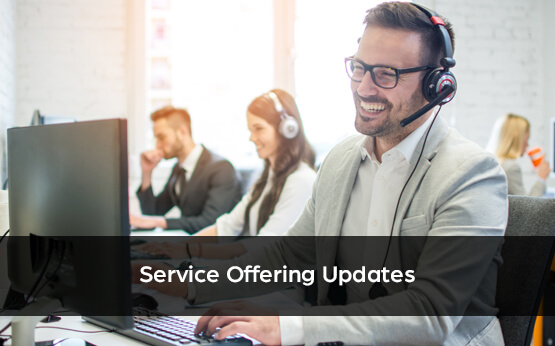 QBSS LAUNCHES 'IT SERVICES BILLING SOLUTION' TO ENHANCE SALES, REVENUE AND CUSTOMER SATISFACTION FOR MICROSOFT CSP PARTNERS, RESELLERS AND MSPS
16 October 2017 – Quatrro Business Support Services (QBSS), a market leader in providing end-to-end Managed IT Services and Technical Support services has launched an extensive, fully automated Billing Platform. This 'IT Services Billing Solution' platform enables Microsoft CSP, AWS resellers, Google partners, VARs and MSPs to improve margins and enhance revenues without investing in the technical staff and billing capabilities required to run their own practice for Microsoft's cloud offerings. At the core of this new platform lies an end-to-end Account Management and Reconciliation solution integrated with an enterprise class modular ERP Billing platform, 'Microsoft Dynamics', a robust Sales Tax Application, a unique 'Request Manager' tool that enables end users and partners to modify orders, and a 24*7 white-labeled, partner branded Customer Helpdesk Support for Subscription Management.
QBSS's new platform will simplify all aspects of subscription billing and management, automating recurring invoicing, payments, collections, reconciliation and revenue recognition while streamlining customer lifecycle management to maximize revenue and thereby empower Partners, Resellers and MSPs to own the entire customer relationship lifecycle including provisioning, billing, invoicing, support and administration for Microsoft Cloud offerings such as Office 365, Azure as well as AWS, Google, etc.
Highlighting the benefits of QBSS's IT Billing Services Solution, Charles Harmornick, President of Quatrro Business Support Services said, "We believe the market for cloud offerings is evolving. QBSS's 'IT Services Billing Solution' brings customer lifecycle management into one unified platform for the resellers, partners and MSPs, combined with our process and deep domain expertise that comes from decades of experience of running intelligent operations. The symbiotic benefit created brings a synergy to the partner ecosystems enabling them to build recurring revenue streams for their organizations and add value for their end users."
QBSS has already market-tested this all-encompassing, comprehensive solution by on-boarding several clients as a pilot batch on the platform. The client feedback from that pilot group has been remarkable with clients reporting that the platform helps to dramatically shorten the time-to-market for new services and simplifies the ever increasing complexity of the partner ecosystem. Additionally, the 'IT Services Billing Solution' offered by QBSS makes it easy for the Advisors, VARs and MSPs to bundle the Microsoft Office 365 product with their own solutions and create unique offers for their customers.
ABOUT QUATRRO BUSINESS SUPPORT SERVICES (QBSS)
Quatrro Business Support Services, one of the leading businesses under the QBSS brand, consists of a range of affordable business support services that are offered through the industry's first 'Click and Buy' interface on the cloud. We are a channel-friendly partner that empowers resellers to deliver Office 365 and Azure services with end-to-end management of the customer lifecycle. From the initial assessment to deployment, QBSS can manage your workload, enabling you to stay focused on your core business. Our white label offerings can be provisioned and branded under the company name and specifications of the resellers enabling them to scale, go to market quickly, and increase their revenue without incremental investments. Our scope of services include agile billing and revenue management services, SMB Helpdesk, Server Management, Network Management, Desktop Management and NOC services. For more information, visit www.quatrrobss.com.