News Details
QBSS Positioned as a "Leader" in Clutch's 2018 Assessment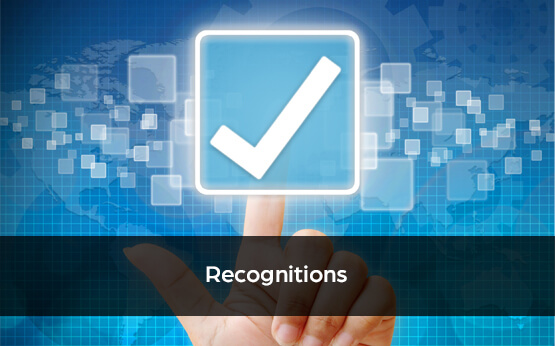 QBSS Positioned as a "Leader" in Clutch's 2018 Assessment of Most Highly Recommended B2B Service Providers in Atlanta
Atlanta, July 10, 2018: – Quatrro Business Support Services, a market leader in providing platform based and digitally enabled business services to mid-market clients is proud to announce that it has been positioned as a "Leader" and recognized as one of the top IT Services Companies in Atlanta by Clutch– a leading research, ratings, and reviews firm.
Clutch's Leaders matrix is an industry-leading framework to assess the most highly recommended B2B service providers. As part of its assessment process, Clutch analyzed hundreds of companies and positioned Service Providers based on four key dimensions – Client feedback, Work quality, Market presence and Services offered.
"By means of in-depth, verified reviews and Clutch's unique scoring methodology, Quattro's prowess in B2B services has rightfully placed them as a leader among the best IT Services firms in Atlanta." said Jack O'Connor, Business Analyst, Clutch.
Charles Harmornick, President at QBSS said, "For more than two decades, QBSS has invested in the right people, processes and technology to deliver business process expertise. Clutch's recognition reflects the value we bring to our clients as they embark on their business process transformation journey. Our investments in technological platforms and exceptional talent are helping our clients to achieve superior business outcomes."
This award builds on previous industry recognition QBSS has received for its experience and successful deliveries. Clutch's evaluation further provides a broad representation and recognition of Quattro's services and capabilities to its prospective clients.
ABOUT QUATRRO BUSINESS SUPPORT SERVICES (QBSS)
Quatrro Business Support Services, one of the leading businesses under the QBSS brand, consists of a range of affordable business support services that are offered through the industry's first 'Click and Buy' interface on the cloud. Built on the innovative "Internet of Things" concept, the digital portal enables SMB clients to review, evaluate and buy a bundle of services off-the-shelf on a 24×7 basis.
QBSS offers a broad range of platforms and cloud-based accounting services by leveraging the industry's leading accounting platforms designed to create economies of scale resulting in enhanced financial visibility, lower costs and improved business process efficiency. Its client base includes more than 6500+ small & medium businesses across the manufacturing, auto, restaurant, retail, healthcare, not-for-profit and hospitality industries, that include franchisees of some of the most legendary and iconic brands in the nation.
For more information, visit www.quatrrobss.com
ABOUT CLUTCH
A B2B research, ratings, and reviews firm in the heart of Washington DC, Clutch connects small and medium businesses with the best-fit agencies, software, or consultants they need to tackle business challenges together and with confidence. Clutch's methodology compares business service providers and software in a specific market based on verified client reviews, services offered, work quality, and market presence.
For more information, visit www.clutch.co.