News Details
Quatrro Recognized as a "Leader" in the 2017 IAOP Global Outsourcing 100 List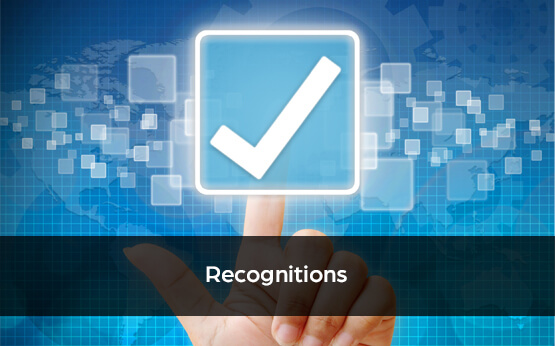 Gurgaon, India, 2 June 2017 – QBSS Global Services, a market leader in providing platform based business process outsourcing solutions to mid-market clients, has been recognized as a "leader" in IAOP's Global Outsourcing 100 list for 2017. This marks the fifth year QBSS has been recognized by IAOP as one of the leading outsourcing service providers globally.
The Global Outsourcing 100, is an annual ranking by IAOP of the world's best outsourcing service providers and serves as an essential reference for companies seeking new and expanded relationships with the best outsourcing services providers.The list is based on applications received and evaluated by an independent judging panel constituted by IAOP.
In 2017, five evaluation areas were taken into consideration: size and growth, customer references, awards and certifications, programs for innovation, and corporate social responsibility. In addition to celebrating QBSS as a leader in the 2017 Global Outsourcing 100, the IAOP panel of judges recognized QBSS by awarding it with a 'distinguished star' each in Customer references, Awards & certifications and the Corporate Social Responsibility category.
"Buyers understand there are hundreds of qualified service providers and advisors out there, but what they really need to understand now is what makes each one exceptional," said IAOP CEO, Debi Hamill. "The Global Outsourcing 100 and World's Best Advisors lists have done just that. We are proud to recognize QBSS for being among the highest rated companies in customer references, company awards and certifications, and programs for corporate social responsibility."
Acknowledging the achievement, Raman Roy, Chairman & Managing Director, QBSS, said, "With the advancement of new-age disruptive technologies such as digital, cloud, analytics and automation, service providers often feel challenged to offer an enticing value proposition to mid-market clients. QBSS has created a winning value proposition for mid-market clients by integrating innovative technology, robust process architecture and domain expertise to deliver enhanced business value at affordable price points. The recent recognition by IAOP is a glowing endorsement of the success of our innovative business model and reinforces our commitment to reduce business risk, enhance operational efficiencies and improve bottom line growth for our SMB clients across existing and newer industry verticals."
ABOUT QBSS GLOBAL SERVICES
QBSS is one of the leading Business Process Outsourcing companies, and has been architecting "Beyond the Existing" service offerings for unaddressed and underpenetrated markets through a combination of platform based services and domain expertise. QBSS supports over 100 enterprise clients, 50,000+ SMB and SOHO clients and over 1,000,000 retail customers across multiple geographies through five independent and rapidly growing business lines, Quatrro Business Support Services, Processing Services, Mortgage Solutions, Technical Support and Knowledge Services, that endeavor to enhance the revenues and redefine the back office capabilities of our clients.
For more information, please visit www.quatrrobss.com.
ABOUT IAOP
IAOP is the go-to association leading the way to improve outsourcing outcomes by bringing together customers, providers and advisors in a collaborative, knowledge-based environment that promotes professional development, recognition, certification and excellence. With over 120,000 members and affiliates worldwide, IAOP is not only on top of the latest trends but in front of them. Through its expansive global chapter network, premier training and certification programs, knowledge center, member community and more, IAOP www.IAOP.orghelps members learn, grow and succeed. For more information and how you can become involved, visit www.IAOP.org.