Blog Details
Advantages of Outsourcing Procure to Pay in Today's Uncertain Economic Conditions

February 13, 2023


Accounts receivable, Procure to Pay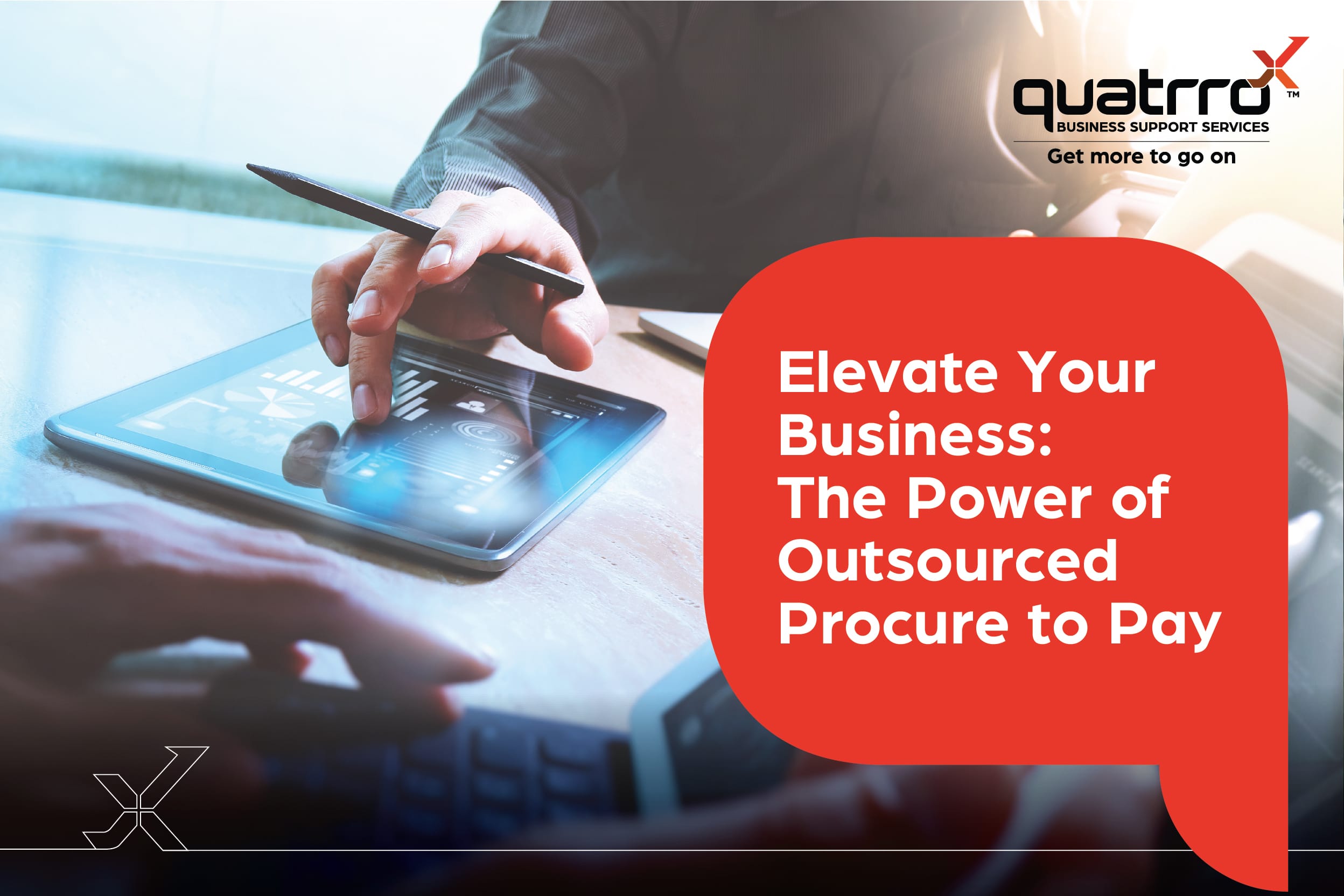 Like the year gone by, 2023, too, is expected to be an eventful year for the global finance and accounting (F&A) space. Not only is the aftermath of the pandemic still lingering, but other factors, too, are making their presence felt. For example, the predicted economic downturn, the ever-evolving workforce trends, and challenges pertaining to the supply chain are all driving companies, wanting to stay competitive and relevant, to implement transformative changes to their operations. Needless to say, this includes how these organizations manage their F&A functions, in particular, the accounts receivable (AR) or Order to Cash (O2C or OTC) process. 
These are, after all, critical components of any company's operations, and it wouldn't be an understatement to say that the AR process can truly make or break a business. 
However, for the cash cycle to be streamlined, the invoicing system and AR function require freedom from bottlenecks in the process. Not just that, but an effective AR function can ensure any potential financial downsides are nipped in the bud early, thereby protecting the business from unexpected financial hits or slow down in cash flows.
Clearly, then, managing the AR function is a critical task on any organization's to-do list. And this is why outsourcing this function is a practical option. 
Key Points to Consider When Choosing An AR Outsourcing Partner
A few key questions to be considered when choosing an outsourcing partner for your organization's AR functions are:
How do I incorporate the dual goals of efficiency and effectiveness?

How do I increase collections and services?

How do I access industry expertise and intelligence in the AR process?

How can I enhance my relationship with customers and prospective clients?

How can I focus more time and resources on my core business?

How can I boost overall performance?
Why Outsourcing AR is a Strategic Business Decision
By outsourcing the AR function, organizations can leverage the following benefits:
Streamline Billing and Payment Processes:

Outsourcing AR enables the automation of billing and payments that most organizations can't afford to invest in themselves, thereby streamlining their operations. This results in organizations focusing more on not just their core competencies, but addressing challenges, optimizing operations, and boosting billing efficiency.

Customer Interactions:

Based on the collection policy, revenue, and other related factors, account receivable figures can vary in amount. The outsourcing partner can proactively be in touch with your customers, via email reminders and due alerts, which can ensure smooth cash flow. Such consistent interactions enable organizations to build (and maintain) a sound brand image with their customers as well.

Speed-Up the Collection Process:

Per industry reports, account receivables overdue for 90 days or more tend to yield just 20% of their value. By outsourcing this process, organizations can leverage the third party's skills, technology, and practices to tighten and speed collections, thereby resulting in enhanced and timely cash flow.

Ensure Data Security:

By outsourcing the AR function, organizations are able to leverage dedicated setups, technology, and infrastructure to safeguard critical business data, which they often cannot afford to implement on their own. Outsourcing service providers also often maintain certifications and go through audits related to their IT infrastructure and data security that ensures they have tighter controls in place than most organizations usually have themselves.

Consider the Holistic Picture of a Customer's Creditworthiness:

An outsourcing service provider can help you outline a credit policy based on industry best practices to assess a client's creditworthiness. Organizations using such policies are thereby aware of their customers' credit standing, which, will help them in making credit decisions which, in turn, will help them save money in the long run and also keep customers from becoming delinquent.
How Quatrro Ensures your Business Gets More to Go On 
Quatrro Business Support Services' (Quatrro)end-to-end AR solution takes a holistic view of the O2C process. This, in turn, serves to enhance overall operational and financial performance for the client.
By partnering with us, organizations are able to:
Improve operational efficiency

Streamline invoice creation to speed up the payment process

Enhance customer loyalty

Review a holistic picture of the customer's credit standing before executing any transaction with them

Keep track of uncollected revenue

Proactively connect with clients regarding their account on a regular basis

Monitor potential late payments in real-time
As you can see, partnering with Quatrro ensures you leverage the best practices in the procure-to-pay process, to streamline operations, refine process automation and enhance cash control. This, in turn, should better manage cash flow, bring process efficiency gains, lower costs, better manage the supply chain, and build stronger relationships with customers.
Contact us
to find out more about how we can help your business grow.