Blog Details
How Effectively are You Tackling Cloud Sprawl?

October 28, 2022


Cloud Sprawl, SAAS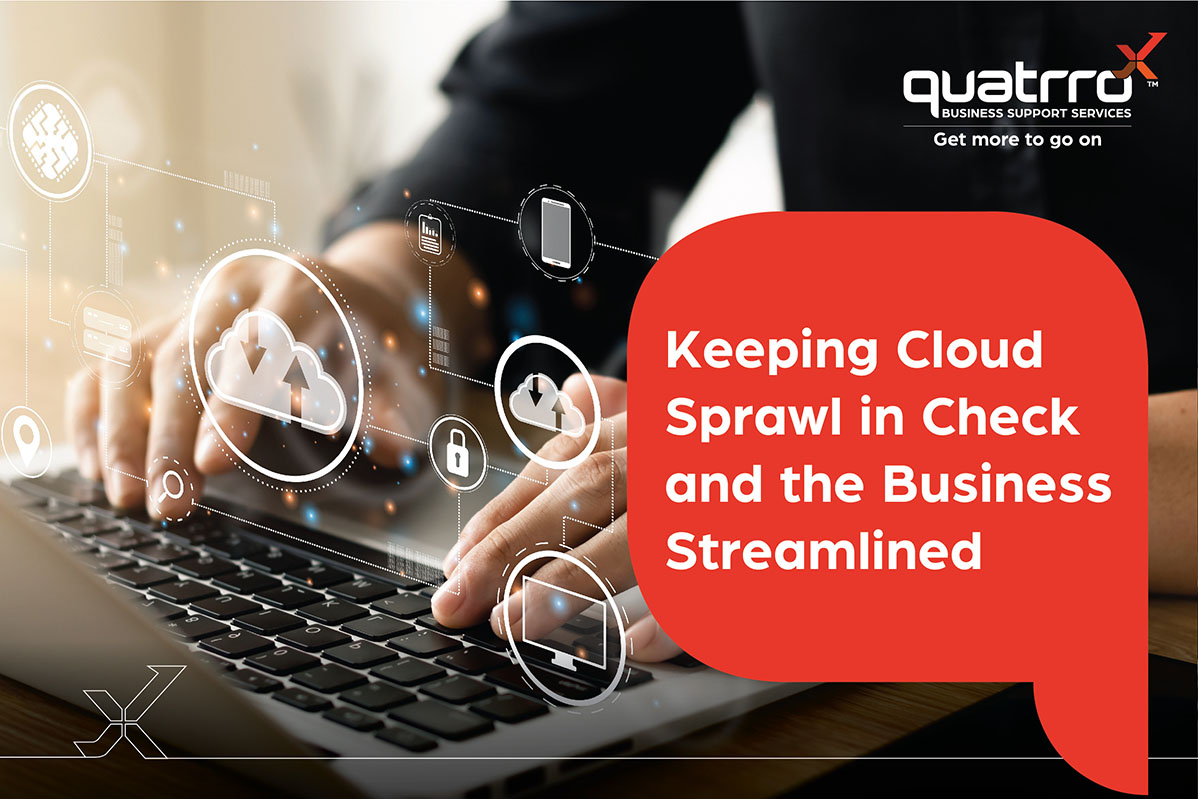 Is cloud sprawl adding to your IT management costs? What is a cloud sprawl, and what can you do to minimize the risks and costs of a cloud sprawl? Let's find out.
Today you can no longer stay competitive until you invest in digital business transformation – a strategic approach to how you leverage technology to improve the way you do business. Digital transformation includes using technology to empower employees, engage customers, optimize business operations, and transform the product/service offering. Cloud computing adoption is a powerful enabling, accessible, and affordable technology to drive these results.
A cloud computing environment and infrastructure makes information accessible as businesses go global and employees go remote. Almost every business and personal app on your smartphone relies on cloud storage. Per estimates by the IDC (International Data Corporation), the spending on cloud public services will reach $500 billion by 2023.
However, using the cloud costs your company money, and unutilized data in the cloud may result in higher than expected cloud computing expenses. These forgotten cloud instances may slow system performance and jeopardize the integrity of business data. Cloud sprawl refers to the proliferation of a company's cloud instances. Cloud sprawl in an organization is a sign of a lack of control over the use of IT resources. Rising IT management costs and system inefficiencies are the resulting symptoms.
How is Cloud Sprawl Created?
Cloud sprawl occurs when a company fails to monitor cloud services, providers, and services regularly. For example, your in-house tech team is testing an interactive client feature for your business website. The developer uses a private cloud to test the new software but does not delete the workload once the project is completed. If no one is regularly monitoring the cloud environment, this instance will remain out there but likely never used or accessed again, so the company will be paying for the space but not using it. Another contributing factor for cloud sprawl can be multiple accounts created for online tools such as Microsoft Office 365 that are no longer being used. This often occurs when employees leave an organization and their accounts aren't completely cleared. The problem quickly compounds with multiple software development and user apps used in a company.
Using the services of multiple cloud computing providers can also result in cloud sprawl. If your marketing team uses AWS and your operations team uses Google cloud, the interoperability issues (incompatible APIs) between the two cloud providers may lead to data consistency issues. Moreover, using multiple cloud providers deprives you of the 'bulk service discounts' usually offered by cloud providers and deprives you of the benefits that can come with employee collaboration on a single cloud platform.
Additionally, subscribing to multiple software-as-a-service (SaaS) vendors is unfortunately more common than one would expect. It's estimated that the average mid-sized business uses over 30 cloud providers and overspends on cloud technology by as much as 42%. One reason for this is the absence of a documented cloud computing strategy, which leads to a lack of governance in signing new IT vendors and lapses in managing existing computing storage. Most cloud computing providers are not interested in optimizing your cloud workloads. After all, the proliferation of cloud services implies more significant revenue for the cloud provider.
How to Minimize Cloud Sprawl in Your Business?
Cloud You must regularly monitor and manage cloud use throughout the business to get the most out of your cloud technology investments. The first step to avoiding cloud sprawl is to have a centralized cloud strategy formulated and documented based on discussion with all stakeholders. The cloud strategy should specify the process for hiring cloud vendors, making cloud service payments, and discharging unused cloud resources. It should also have information on multi-cloud management and service integrations. Once the cloud policy is created, ensure that it is communicated regularly through internal communication channels and is easily accessible for reference.
All new cloud service contracts, usage, and costs should be recorded centrally to prevent cloud silos between functions and business locations. The centralized handling will be essential to ensure that your company does not incur duplicate cloud expenses. The next keystep is monitoring cloud consumption. Use online tools to gain a unified view of your multi-cloud resources, including applications, storage, security, and other infrastructure components. Routinely review cloud utilization per department, responsible manager, and applications. Monitor your cloud expenses – projections versus actual. Use the analysis of these reports to identify opportunities for improvement in the existing cloud management and IT security policy. Evaluate on a regular basis how you can optimize the cost of cloud computing services.
Managing multi-cloud platforms can quickly snowball into a time-consuming process that diverts in-house IT team's attention away from delivering the seamless infrastructure your business needs. By utilizing a professional cloud management service for this monitoring, your business can gain access to the best IT experts for the effective deployment and management of a multi-cloud strategy. Outsourcing the management of your cloud resources can help you combat cloud sprawl and capitalize on the benefit of cloud computing without burning a hole in your IT budget.
Ready to learn more about how to manage cloud sprawl in your business? Get in touch with us today.