Blog Details
How Outsourcing Makes the Restaurant Business a Piece of Cake

March 7, 2023


Outsource solution, Restaurant operation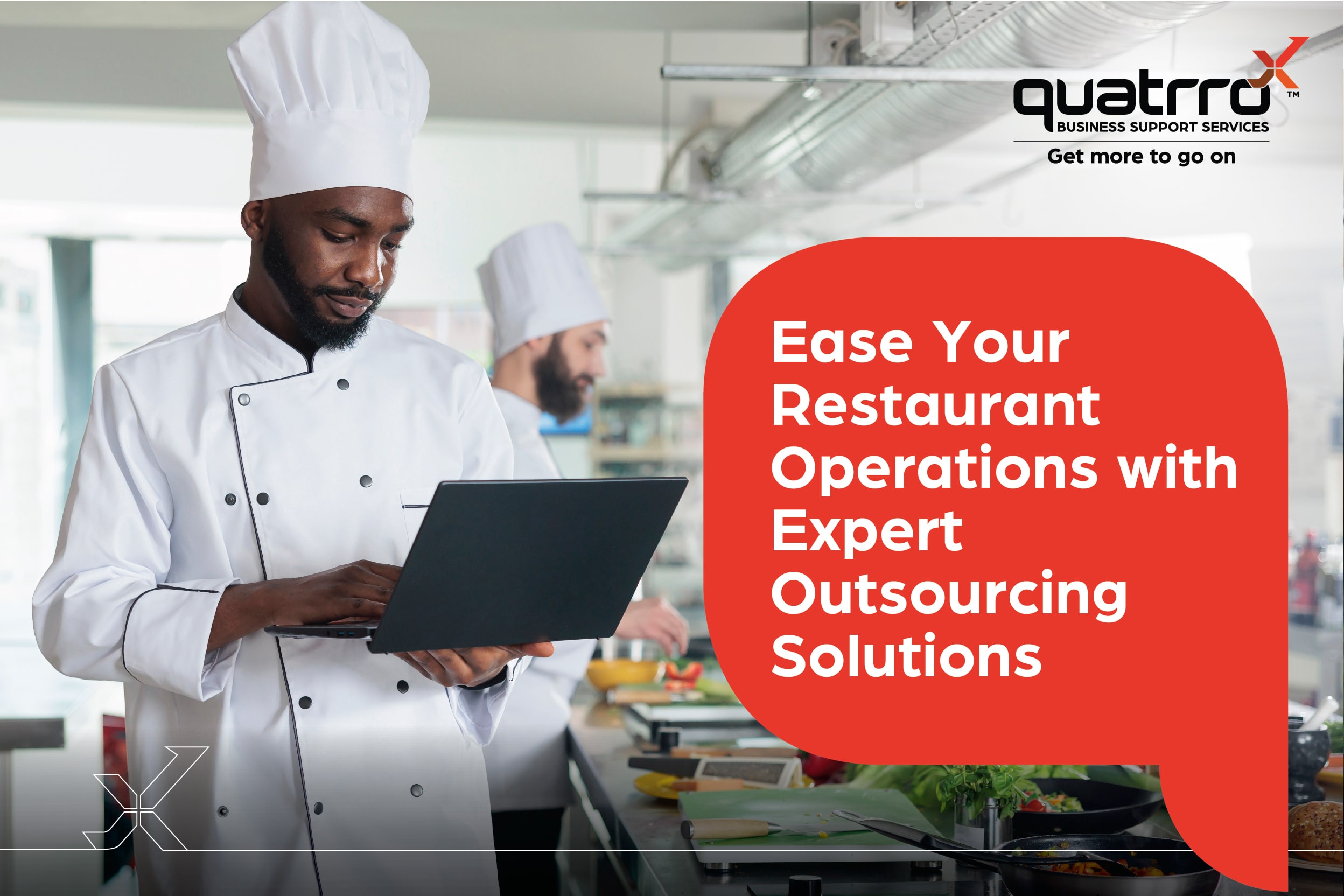 Whether you own one restaurant or a dozen, a mom-and-pop store or a nationwide chain, all business owners and leaders face a common challenge – donning multiple hats, ranging from chief financial to human resources officer. Of course, all the while, dealing with intricate and time-consuming transactional back office tasks.
Not only that, but these business leaders must ensure that their finance and accounting function do more than merely "crunch the numbers". Or simply process transactions and generate financial reports. To be effective, the bigger picture for any business is to ensure their books offer practical and actionable insights and drive the actions that will impact the organization's short-term and long-term operations and profitability.
What Finance and Accounting Challenges Ail the Restaurant Industry
Absence of insightful data, benchmarking, and analytics

Lack of standardized processes to provide to franchisees

Inaccurate and delayed financial statements due to data collection or resource issues 

Lack of efficiencies in their processes

Lack of credit/lack of available cash
Lack of growth and declining profitability Does that sound complicated? It doesn't have to be that way. Businesses that opt to partner with finance and accounting experts, like Quatrro, find they are able to focus on strategic business initiatives that help them meet, or exceed, goals!
How Partnering with Quatrro Ensures your Business Gets More to Go On
Quatrro understands the challenges that your company faces in today's ever changing world. We don't just record and total figures against an ever changing backdrop; we analyze and interpret them to identify ways for you to be more productive, efficient, and profitable.
With technology-enabled advanced solutions and client-centric flexibility, we bring value beyond cost control and savings. While rooted in those concepts, our value proposition is actually driven by process efficiency, technology implementation, and scalable processes propelled by our team's expertise that free up your core resources to focus on the strategic initiatives that will help your organization thrive. 
How We Give You More to Go On
Realize cost savings of up to 40% with tailored solutions so you can: 
Gain quality improvement through proven best practices 

Increase manager focus on employees and customers 

Gain better financial transparency, quality, and controls with "drill down" capabilities 

Improve scalability to adapt quickly to changing financial and accounting needs 

Access specialized services for franchisors and franchisees 

Leverage accounting best practices, deep domain expertise, and continuous process improvements
Overall, Quatrro ensures your business remains agile and competitive, all while keeping the customer at the heart of everything you do! In other words, you concentrate on growth in the front of the house, while we handle the back office!