Blog Details
Unleash the power of mobility services for your business

January 18, 2023


Enterprise mobility, Mobility services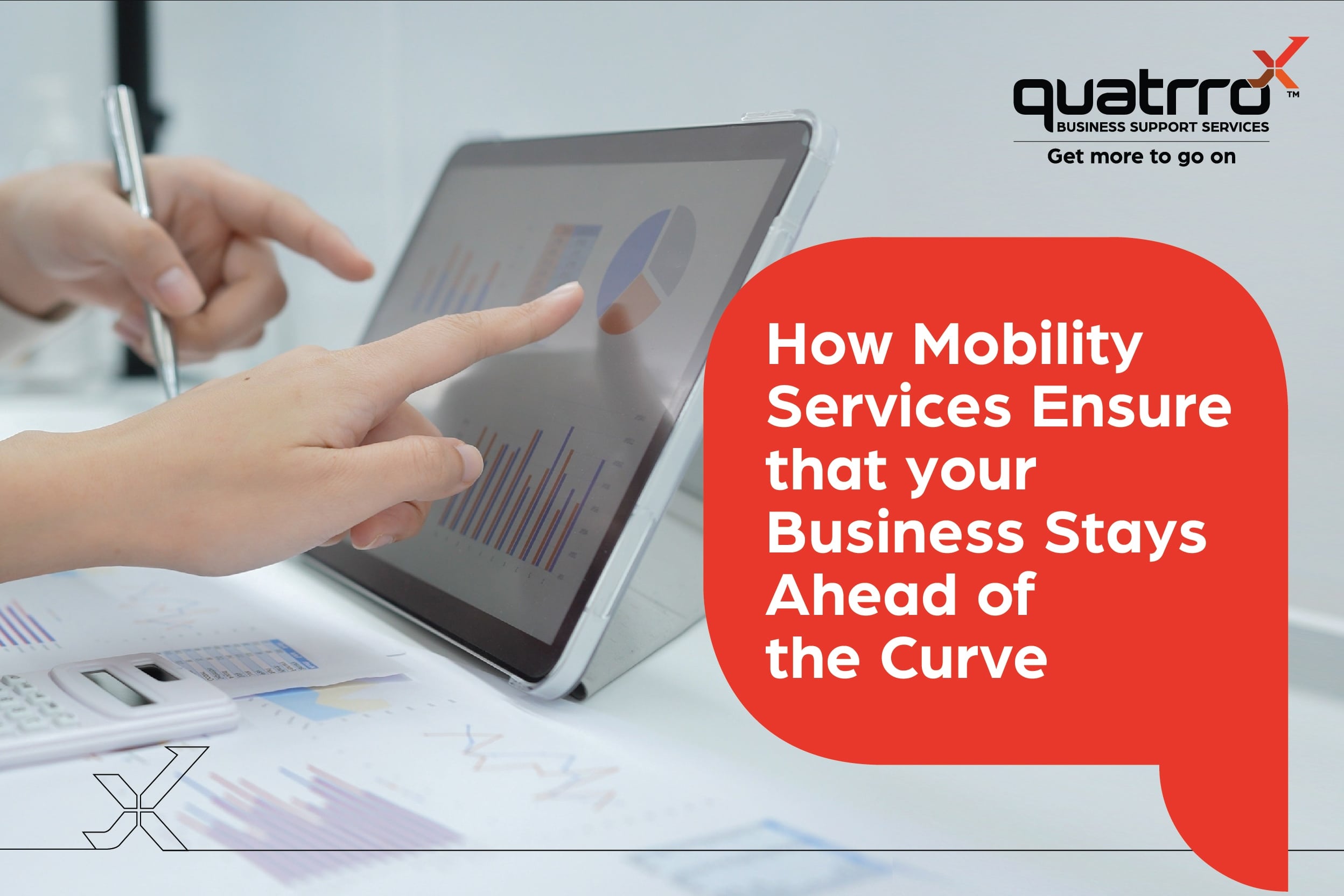 The concept of "enterprise mobility" gained prominence during the pandemic and is now the first, if not the only, choice preferred by today's tech-savvy millennial workforce when considering remote working possibilities. This inclination adds flexibility while also improving overall productivity and efficiency for any organization.
According to a report by Business Insider, the global enterprise mobility market had a value of $206.13 billion in 2017 and is projected to increase at a CAGR of 21.9% between 2017 and 2026 to reach $1,225.78 billion.
Why should businesses leverage enterprise mobility solutions?
Since the pandemic, businesses all over the world have drastically altered their way of working and collaborating to align business needs with employee needs. They have shifted their emphasis from a traditional central office setting where everyone comes together to a more flexible, dispersed work environment. As a result, enterprise mobility has become more of a requirement than an option. Identifying and implementing the right solution for the organization, though, can be more challenging than expected.
When an organization does find and install the right enterprise mobility solutions for them, though, not only does it help them become more competitive, but they also boost productivity by allowing teams to communicate quickly and effectively while also helping to speed processes such as approvals, submissions, and other tasks that must be completed routinely.
Let's look at some of the key benefits of introducing enterprise mobility solutions in your business:



Real-time data analysis:


We see a significant market need for improved visibility, which prompts organizations to conduct research in search of actionable insights that leaders can use to stay competitive today. The number of data points available increases as environments become more complex, often with no real way to make sense of it all. To assist leaders in achieving their desired business outcomes, data must be consolidated into a single central location, followed by the additional step of presenting that data back to the organization in a way that provides useful analysis and insights, making the data actionable. Implementing an enterprise mobility solution in your company can create the right environment for real-time data analysis.



Improved employee productivity:


Mobility solutions allow employees to communicate in real-time and access critical business data at any time, from anywhere, which naturally brings productivity benefits to any process. All of this can also enable them to make decisions about ongoing projects in a more agile manner, resulting in increased overall productivity and business growth.



Improved data security:


Any business must prioritize data security today since it is essential to preventing monetary and reputational losses as well as the aftermath that goes along with it. Having trustworthy workplace mobility solutions and enterprise-grade security in place coupled with proactive monitoring will give you peace of mind in this area. You can incorporate secure communication tools enabling only authorized people to use them, such as Identity and Access Management (IAM), Mobile Application Management (MAM), and Mobile Device Management (MDM).



Reduced cost of operations:


Customized mobility solutions can provide high visibility, predictability, and control over various business processes, whether for in-house application maintenance or ongoing IT management. Furthermore, mobility can automate business operations, resulting in lower overhead costs. This type of expense management is useful for optimizing spending and supporting the proper allocation of expenses to the appropriate business segment.
The bottom line
When enterprise mobility is incorporated into an organization's operations, and becomes fully integrated into the core of the business, both their customer base and their business can continue to thrive and expand. Enterprise mobility has raised awareness of how businesses should be operated both now and into the future, which has led to the paradigm shift we have seen. Business professionals, mobile/remote workers, and field staff should always continue to be just as productive, if not more so, outside the office as they were inside the office walls. Overall, it is a smart move for every leader to consider and invest in as it has far-reaching implications across the future of every organization.
About Quatrro
As a leading mobility solutions provider, we empower global/regional workforces with anytime, anywhere access to business applications in a secure environment. Our robust mobility service strategy will simplify the management of user devices, apps, and data across your hybrid workplace.
With a comprehensive approach, QBSS can assist you in understanding the business outcomes of mobility. Some of our major benefits include:
Improved collaboration across teams in a modern workspace
A scalable IT infrastructure which is a significant advantage in a business environment where short-term deployments and just-in-time staffing is the norm
Minimized compliance and data security risks of a remote working environment
Improved ability to respond swiftly to threats to your digital assets
Lowered cost of expanding business technologies and the time-to-scale
Reduced ongoing device management costs
Contact us
for a free consultation about developing your complete enterprise mobility solution.