Blog Details
4 Must-Ask Questions for Choosing Small Business IT Support

June 7, 2022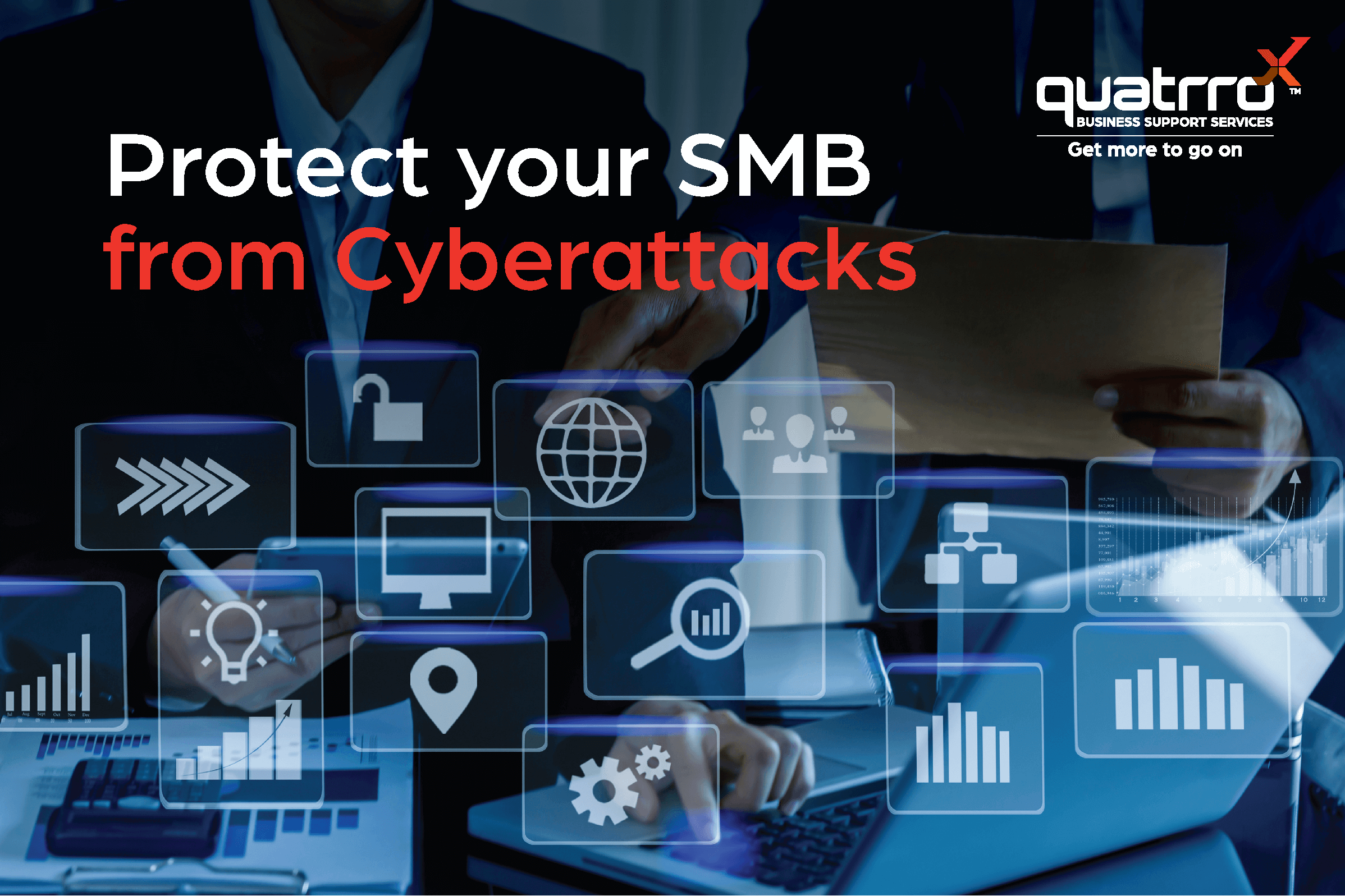 Technology is an integral part of being competitive and maximizing customer reach. The scope of information technology (IT) for business includes business apps, data security, internet access, information storage and portability, network maintenance, system upgrades, and more. However, managing technology is challenging, especially for growing businesses. Business owners would much rather focus on the revenue-generating aspects of their company, than deep dive into managing the IT operations, which is why there is an increased demand for small business IT support services
The Case for Small Business IT Support Services
Research by cybersecurity company BullGuard on small businesses in the US and UK indicated that 43% of small businesses don't have cyber security defense plans. It's estimated that nearly 60% of small businesses close within six months of successful cybersecurity attacks.
Small businesses are vulnerable to IT security breaches because they often have a network of offices or locations without adequate IT security infrastructure. Inadequate staff training and access controls can also compromise data security. Small businesses that store personally identifiable information (PII), financial information, consumer data, etc., are a target of interest for cybercrime gangs. Small businesses that connect to the supply chain of a larger company are also vulnerable to cyberattacks.
As the CEO of a growing small business, you may already have assessed that it's time to strengthen your IT infrastructure and support. Perhaps the most apparent course of action is to hire an in-house full-time IT resource. But that can add upwards of $85,000 in annual wage costs for your business without a consistent and predictable workload for the hired staff.
At the opposite end of the spectrum is the option to hire a small business IT support provider to take on the complete responsibility of managing your IT systems. The best part is that most IT support service providers offer tiered service pricing, allowing small businesses to ramp up or scale down their IT investments per their business needs. Also, partnering with an IT support service significantly lowers the cost of upgrading and managing IT infrastructure.
A small business IT support provider will go beyond dealing with immediate issues to take a more strategic interest in the health of your IT infrastructure and prioritize improvements where needed. Broadly speaking, the small business IT support service will:
| | |
| --- | --- |
| | Procure and implement needed IT solutions |
| | Configure systems and business applications |
| | Provide IT training and education |
| | Secure systems against cyberattacks |
| | Help you leverage cloud solutions |
| | Support your development of a long-term IT strategy |
Must-Ask Questions When Choosing a Small Business IT Support Service
At the start of your search for small business IT support, you may feel overwhelmed with so many services and providers to pick from; asking the following questions will help you narrow down the prospects to a handful of serious contenders.
1. What is their experience in working in your industry, and who will handle your account?
You should choose a small business support service that is familiar with your industry, your business goals, and the unique challenges that you face. To assess if the small business IT support services is a good match for your business, ask the following questions:
What experience does the provider have in working with businesses of similar size as yours?
What qualifications and certifications do they have that map to your IT environment?
Ask for past projects handled and client references (be sure to ask how long they have worked for those clients).
Ask if you can speak with one of their customers. This way, you can ask all your questions and be confident that you will receive a helpful response.
While you typically meet the service provider's top team during the initial negotiations, you may end up working with different team members on your account. Ask about the experience of those team members who will manage the transition and the day-to-day IT management of your business.
2. What will the ongoing service support and escalation matrix look like?
You want to work with a small business support service that is easy to connect with when you have a question or need immediate help. You should be able to speak with a real person without wasting time navigating call routing systems. Responsiveness is not only about accessibility but also the level of professional handling once the problem has been reported.
To assess the responsiveness of a small business support provider evaluate the following:
Look at the proposed SLA targets. Do they seem aggressive enough but at the same time realistic?
What is the monthly reporting provided and the proposed frequency of face-to-face meetings as an ongoing commitment of service?
Do they have a process for root cause reporting of IT issues once they occur?
How quickly can your business expect a response when there is an IT issue, and what happens when a problem occurs outside of business hours?
3. What IT security best practices does the service provider follow?
If your business stores customer data (demographics and financial data), it is imperative that the small business IT support you hire has a robust IT security plan covering people, processes, and best-in-class technologies.
Confirm whether they meet the security guidelines specific to your industry.
What type of cyber insurance do they recommend?
Do they provide remote management and monitoring? Remote support services can minimize downtimes and proactively detect problems before they occur.
Ask if their processes are documented and if their IT security audits are ISO certified?
What are the managed data backup and proactive maintenance support provided? A power cut, lost laptop, or water damage can cause your team to lose business-critical data. A recent backup will help ensure work resumes quickly.
What is the proposed business continuity and disaster recovery plan?
4. How scalable is the small business IT support provider?
The next level of responsiveness is scalability.
Does the small business IT support provider have the breadth and the depth to meet your business IT requirements several years into the future?
Have they inquired about your future business plans and objectives?
How quickly can they scale up the IT infrastructure as your company grows?
Have they shared a road map on developments in business technologies and how your company may benefit from those changes?
You will learn a lot about the full range of services provided by a prospective small business IT support partner by reviewing their statement of work (SOW) and service level agreement (SLA). Also, check whether they provide tiered-service packages that include various combinations of IT support services to meet the requirements of your growing business.
The final decision should be based on a meeting, demo, and detailed round of questions with the shortlisted small business IT support service providers. Ultimately, you must select a company that can best deliver the unique IT requirements of your growing business.