Blog Details
The Scope and Advantages of Managed IT Service

May 24, 2022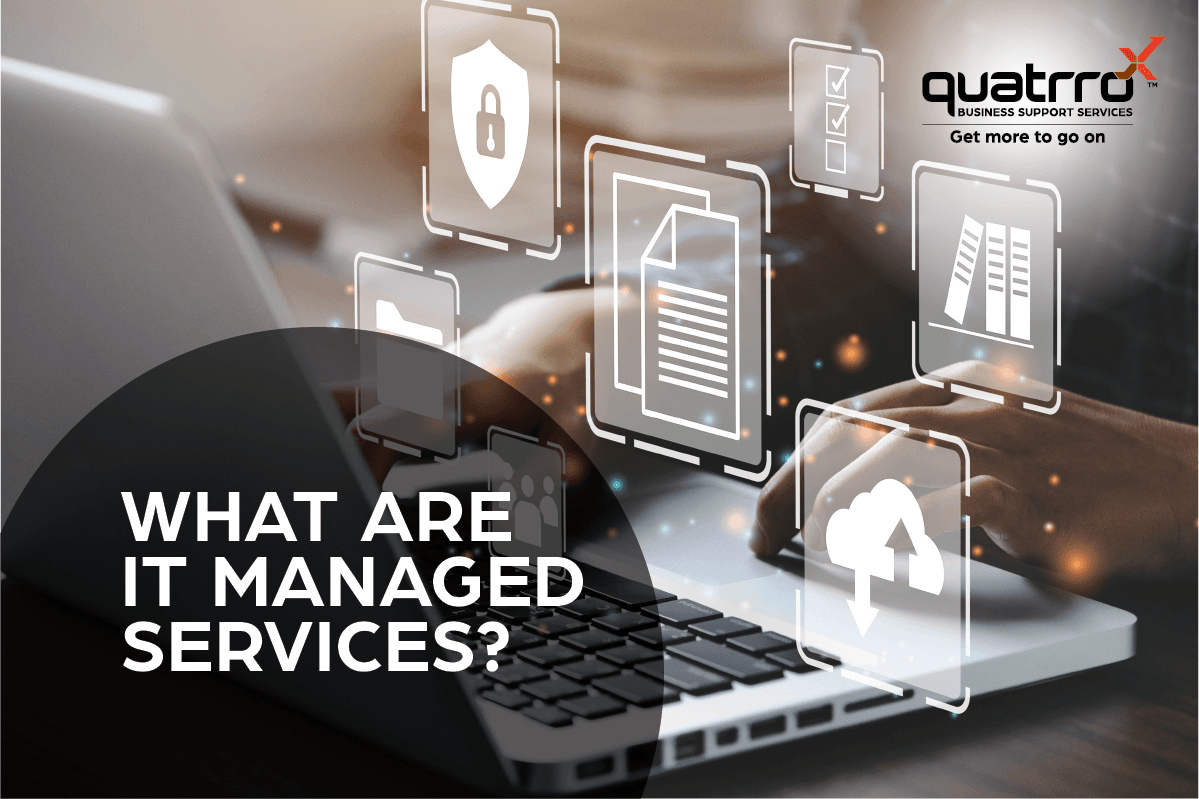 One of the ground rules of business ownership is to do what you do best and hire experts for everything else. This concept has given rise to managed service providers (MSPs), who assume responsibility for delivering a defined set of business services under a service level agreement (SLA). One of the popular functions for MSP deployment is managed IT services.
The scope of managed IT services varies from routine tasks such as monitoring and maintenance of equipment, data storage, network management, and remote monitoring to specific IT system initiatives depending on the industry (such as healthcare, financial services, and manufacturing). Let's dive further into managed IT services and how your business can benefit from partnering with an IT MSP.
Scope of Managed IT Services
MSPs evolved in the 1990s with the emergence of application service providers. The initial managed IT services focused on remote monitoring and management (RMM) of servers and networks. Over the years, many MSP providers have evolved from a break/fix service to a proactive approach that includes patch management and predictive maintenance. The global managed services market is projected to grow from $243.33 billion in 2021 to $557.10 billion in 2028 at a CAGR of 12.6%. The most popular IT managed service models include the following:
Technical support fix service: The provider remotely fixes system issues or sends IT technicians to the client location. The service fee is charged basis the time spent in troubleshooting, and the cost of parts used to fix the problem.
Subscription service model:The MSP bills the client an agreed monthly fee under which the IT service provider agrees to resolve/ handle IT tasks specified in an SLA agreement.
The primary tasks performed by managed IT service providers can be categorized into the following:
Monitoring: Real-time monitoring of business applications, employee devices, and the business website.
Proactive service: Preventative maintenance, which includes software upgrades, security software updates, firewalls, patch testing, endpoint protection, email filtering, and alerts for thresholds reached that could lead to network downtime issues.
Scheduled maintenance:  This can be done remotely or on-site in coordination with the in-house IT staff.Infrastructure-as-a-Service (IaaS): The MSP provides the hardware and software access (in a cloud computing environment) to allow a business to create an entire IT infrastructure without owning it or installing the hardware on-site.
'Software-as-a-service' (SaaS): The subscription model is used for 'software-as-a-service' (SaaS) agreements where the software is centrally hosted by the provider and accessed by the client.
The terms cloud service provider and IT managed service are sometimes used interchangeably; however, there is a difference. A cloud service provider may or may not provide managed IT services. On the other hand, an MSP typically uses a cloud platform to deliver at least certain aspects of its service.
Advantages of Managed IT Services
Since the efficiency of every aspect of your business is impacted by IT, outsourcing the management of your IT infrastructure to a third party can seem risky. However, managed IT services offer significant benefits, including access to industry best practices, lower system maintenance, and upgrade costs, and improved information security. Managed IT services are preferred for small and medium-sized businesses that may lack the resources to have a full-fledged in-house IT team. Many larger enterprises also contract IT MSPs to supplement their in-house IT staff, strengthen remote monitoring capabilities and timing, or outsource complex/ repetitive work involved in IT systems.
With the business environment constantly changing, partnering with a managed service provider gives business owners, and CIO's the freedom to expand IT services rapidly without substantial additions to overhead costs. A professional managed IT service provider brings expertise to enhance IT security and compliance. They also make it easier to keep up with changes by accessing the latest IT knowledge and skills. 
The primary focus of managed IT service providers is to ensure that customers have the best technology available to them and that systems run smoothly. MSPs take a proactive approach to avoid IT problems, but they also provide immediate help to resolve those quickly when issues arise. The other benefits of partnering with a managed IT service provider includes the following:
It allows an organization to quickly overcome IT skills shortages without adding to the responsibilities of the in-house IT manager. 
With repetitive tasks outsourced to the MSP, the existing IT staff are enabled to focus on internal IT strategic initiatives.
Your managed IT service provider can be tasked to prepare for business continuity.
Many managed IT service providers offer round-the-clock network monitoring and break/fix services.
You gain access to the latest security software.
The improved system performance will improve the overall client experience in dealing with your systems and staff.
Before you decide to hire a managed service provider, you must understand whether the prospective partner meets your requirements. For instance, not all managed IT service providers have a significant focus on cybersecurity which is key for any business in today's environment. It may take time for your MSP to respond to technical issues, so it is imperative to detail your expected response times in the SLA. You must be cautious of an MSP trying to sell you a technology or a service that you do not need. Also, if the MSP uses a proprietary tool, assess how that impacts business information accessibility and ownership.
Another critical question you need to be asking is about the pricing model. Is the fee going to be per device or per user? The all-inclusive pricing model involves a flat fee for the entire IT infrastructure support and managed service. In tiered pricing, you choose the bundle of IT services that best fits your needs, and it is often a favored pricing model when starting with a new managed IT service partner.
As a growing business, you may not have a massive IT budget or the required talent pool, but that doesn't mean you should deprive your business of enterprise-level IT solutions. If you want to access the best-in-class IT services without worrying about expanding your existing IT team, outsourcing is the way to go. QBSS is a channel-friendly business IT support service provider catering to technology needs across industries. We offer the right mix of managed IT services and human expertise to help you maneuver the ever-changing business landscape.
Author: Dilowe Barker