Blog Details
Quatrro Business Support Services – Great Place to Work

June 8, 2022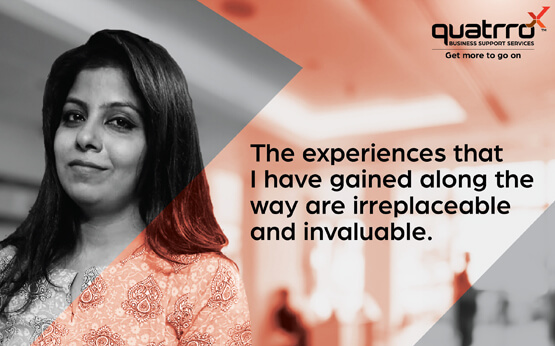 "Corporate culture matters. How management chooses to treat its people impacts everything for better or the worse" – Simon Sinek
The cornerstone of a strong workplace, in my opinion, is a culture of trust and involvement that unifies management and employees in a common vision that isn't only about achievement, but also reflects the type of company an employer wants to be.
I started my journey with QBSS last year, and I can honestly say it was the best professional decision I've ever made. Nothing beats working for a company that values its employees, and supports and focuses on bringing out the best in them by instilling a desire to contribute and win within them as they develop in their careers.
The most important aspect of QBSS is the level of focus it places on the people. As an individual, I have had an endless number of opportunities to sharpen my skills, complete challenging projects, and still maintain a healthy work-life balance over this short period of time. I must remark that QBSS invests more in people by addressing their essential needs, which makes for a stimulating environment in which to work.
To me, QBSS is a place where your voice is heard. I have never felt restricted to explore or follow my passion, it truly makes me feel like I am a member of the family and that they care about me and my future.
Every day is fascinating at QBSS. I like and respect the organization's belief in employees' abilities, which allows them to self-explore and advance in their careers with greater confidence.
The company's notion of value-based growth and encouragement of a good personal and professional life balance makes it a great place to work.
Last but not least, with its welcoming environment and dedicated, passionate management team, my time here so far has been jam-packed with opportunity to learn, grow, and gain confidence. I am honored to be a part of this clan.
Author: Saluja Byahut