Blog Details
Learn How a Managed Service Provider Can Boost Your Business Growth

April 18, 2022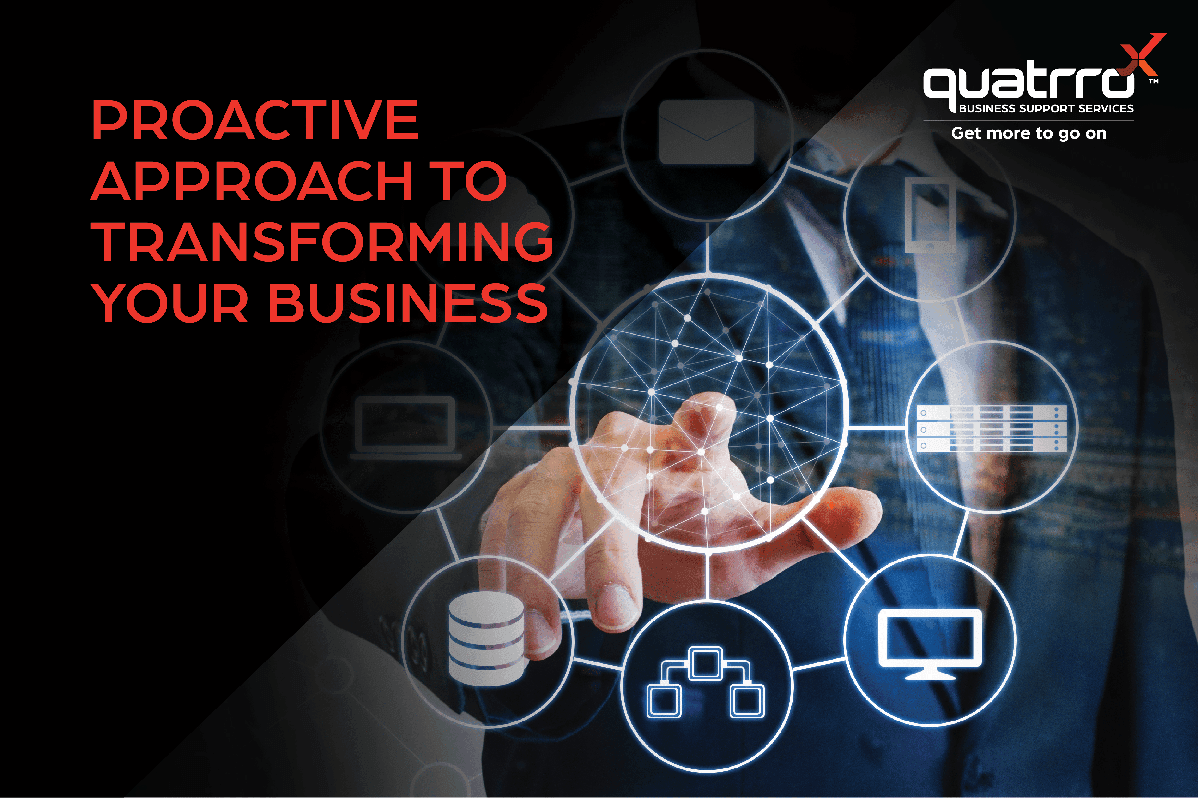 Technology is continually advancing, and it has altered the way businesses operate. Many businesses all around the world are heavily reliant on technology, so it's time to move our attention from break/fix IT and toward a proactive approach.
Managed services could be the answer if you're looking for a way to deal with this transition and think outside the box to improve your organization's operations. This not only helps to cut costs, but it also provides a solid foundation to build business while enhancing operations.
According to Markets & Markets data, the global Managed Services market is predicted to increase at a compound annual growth rate (CAGR) of 7.9% reaching $354.8 billion by 2026 from $242.9 billion in 2021.
Here are some of the ways an IT managed service provider can help transform your business:
Cost Optimization

One of the most evident advantages of managed services is that it reduces labor cost and lowers IT expenses. Organizations can control their costs with fixed monthly payments with a managed service provider, as opposed to the substantial capital expenditures that come with operating systems in-house.

Business Continuity

Have you ever considered and really planned out how you would manage actually restoring your systems and data in the event of a disaster? A good MSP can build a complete disaster recovery plan that will let you sleep at night, knowing that if tragedy does hit, your organization will be able to be back up and running quickly.

Business Efficiency and Productivity

Outsourcing MSP will not only enable your internal team to focus on strategic initiatives, but they can also be leveraged to help fill in the gaps as and when required. Furthermore, a truly competent managed service provider will help you to streamline your technology infrastructure, ensuring that it is properly maintained thereby reducing outages and enhancing employee efficiency and productivity.

24/7 Flexibility

Most MSPs provide round-the-clock support, so in the event of a crisis or disruption, there will be real-time assistance to resolve or escalate the issue on priority. Additionally, if the MSP team is proactively monitoring your environment 24/7 they will even be able to head off any potential issues before they become disruptions to your business.

Constant Visibility

An MSP can ensure your network applications and servers are centralized into a single data center or to the cloud which will provides for faster speeds and better accessibility for all employees, regardless of location. As a result, the company's data is more secure and accessible in a way that better supports the workforce of today. Also, having everything consolidated that way allows for greater visibility of information, costs and other metrics across the business to support critical decision making.
Advances in technology, wide spread adoption of remote working, and a rising reliance on digital services have created numerous prospects for growth. Many organizations and their internal IT teams have been challenged by the continually evolving digital world, as they frequently lack the time, resources, and skills to appropriately manage a dispersed workforce. This is where a managed service provider (MSP) can add great value.
QBSS, as a channel-friendly managed service provider, supports the entire lifecycle of business transformation by addressing pain points through the entire assessment, migration, deployment, and support process. We provide comprehensive managed services offerings through fully protected NOC delivery centers staffed 24×7 by highly qualified and certified engineers.
Author: Dilowe Barker