Blog Details
Outsourcing Healthcare Accounting Services: A Necessity or Choice?

January 21, 2021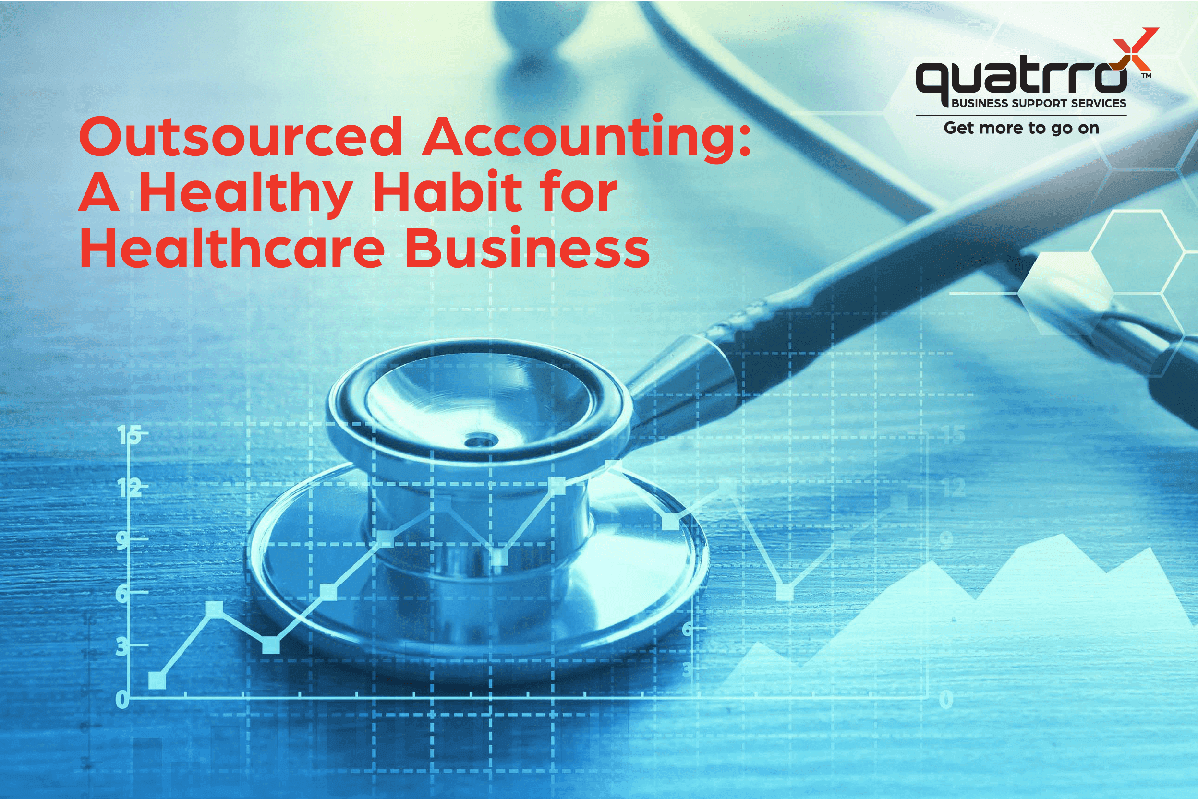 Healthcare payers are in the midst of unprecedented transformation as rising healthcare costs, changing patient demographics, stringent regulations, and empowered consumers push for a smarter and more efficient healthcare system for tomorrow. However, the biggest concern for the healthcare providers is mismanagement followed by ineffective cash collection practices at physician offices and other smaller hospitals. The physician groups and individual medical practitioners have traditionally been focused on patient billing and have been unable to implement effective financial controls across their revenue cycle leading to revenue leakages.
As per a recent report by Mckinsey, Fifteen cents of every US healthcare dollar goes toward revenue cycle inefficiencies. Of the $2.7 trillion the country spends annually on healthcare, $400 billion goes to claims processing, payments, billing, revenue cycle management (RCM) and bad debt—in part, because half of all payer-provider transactions involve inefficiencies.
Is there a solution in sight that can help the healthcare providers to turn around the situation and minimize their financial losses?
There is good news! Off late, many health care organizations have found a savior in Outsourcing. Specialized finance and accounting service providers can help healthcare providers minimize financial losses arising due to inefficient cash collection practices, provide access to updated healthcare technology at attractive price points and let the doctors focus on what they do best – Focus on Patients. Interestingly, while the adoption of outsourcing as a viable alternative was never given a serious thought until 10 years ago, however the perspectives have changed and there are several reasons that have pushed the case for outsourcing.
Outsourcing in the health care industry is definitely on the rise now. There is sufficient data to prove that there is a growing trend towards outsourcing of healthcare accounting among US based healthcare providers. As per a report by industry research firm, 'Markets and Markets', the US BPM healthcare market was pegged at US $83.5 billion in 2013 (with 73.8% market share) and is poised to grow at a CAGR of 11.2% to reach US $ 141.7 billion by 2018.
Quatrro's Perspective – Critical Points to Consider
Healthcare providers can no longer afford to avoid the common pitfalls as the stakes are higher than ever in the wake of recent regulatory amendments. Listed below are key benefits that highlight that outsourcing is no longer an alternative but rather a necessity in today's scenario:
(a) Access to Domain Experts:
It is important for health care organizations to use accountants who understand the nuances of the health care industry due to the constantly changing regulations and requirements. This can be particularly difficult for small to medium-sized providers, many of whom struggle to find accounting personnel that have the depth of industry knowledge they need.
Outsourcing accounting and reporting to specialized 3rd party professionals with health care expertise can strengthen and enhance internal controls by providing a deeper level of segregation. In addition, the health care knowledge can improve the results of cost reporting due to having on-site expertise with a comprehensive knowledge and awareness of critical reimbursement issues that come from the cost report.
(b) Extension of In-house Team:
The health care industry is particularly dynamic, and can experience cycles of high growth and stagnation within short periods of time. Outsourcing can help those experiencing phases of high growth by reducing stress on existing resource pool by serving as an extension of the core financial team. Outsourcing can provide the necessary assurance to the board and management that finances are being adequately maintained. Outsourced accounting individuals can help the organization address the backlog of work as well as develop enhanced reporting capabilities. In addition, owners can be relieved of the burden of managing the accounting function, and focus on business growth.
(c) Improved Business Decision Making:
The key to accurate and effective financial statement and analysis is allowing the reader to easily interpret and identify key business issues and problems before they become irreparable. Access to accurate and timely financial statements is a critical component of any organization. An outsourced accounting team's can enable their outsourcing buyers to develop a fresh perspective on the existing process and enables them to provide logical and useful information to the users in an improved format. In addition, an outsourced accountant's experience in working with a range of financial statements can benefit the buyer by, for instance, transforming fragmented monthly financial statements into a simpler and more understandable format that eliminates many cumbersome and unnecessary processes. This leads to enhanced decision making and plays a pivotal role in business growth.
(d) Collaboration between Outsourced and In-house Staff – Key to Success:
Some health care organizations are concerned that bringing in outsourced workers may create unrest among those affiliated with the organization. According to an article in HFM Magazine, Strategies for Successful Revenue Cycle Outsourcing, "there is a risk that employees, patients, and the community could feel alienated when working with an organization that is not housed in the provider setting." This is why it's important for outsourced workers to closely collaborate with in-house staff, so that everyone is working toward a common goal of improving the organization's operations.
The below graph highlights the key attributes required by healthcare outsourcing service providers to effectively compete in the emerging healthcare BPM space
Organizations should choose an outsourcing team that does not work in silos, but liaises with the staff and takes their knowledge into consideration when suggesting changes to the organization's operations.
The aforementioned critical factors hold the key to your future business success!
Question is whether you are ready to internalize the merits and thereby experience exponential business growth that allows you to focus on patient care?
We are sure you are and we, at Quatrro, would be happy to pave the roadmap for a smooth onboarding and transition! Quatrro brings decades of experience in helping small and medium businesses including healthcare providers and physician offices like yourself enhance efficiencies of their financial processes, reduce revenue leakage due to inappropriate cash collection practices and improve bottom-line growth. Quatrro's Finance & Accounting solutions for the healthcare industry are designed to assist you elevate your level of care and profitability.
We will be happy to help you experience similar benefits and more. Please contact us today.
Author: Cynthia Gomez